1. LISTENING
  2. BEING ON TIME
  3. BEING PREPARED
  4. A GOOD ATTITUDE
  5. BEING COACHABLE
  6. A STRONG WORK ETHIC
  7. EFFORT
  8. ENERGY
  9. CONFIDENCE
10. PASSION
11. HANDLING ADVERSITY
12. GOOD SPORTSMANSHIP
13. ENCOURAGING TEAMMATES
14. LEADERSHIP
15. BEING KIND AND CONSIDERATE
16. GRATITUDE
17. CREATE GOOD HABITS
"There may be people who have more talent than you, but there's no excuse for anyone to work harder than you."                     
DEREK JETER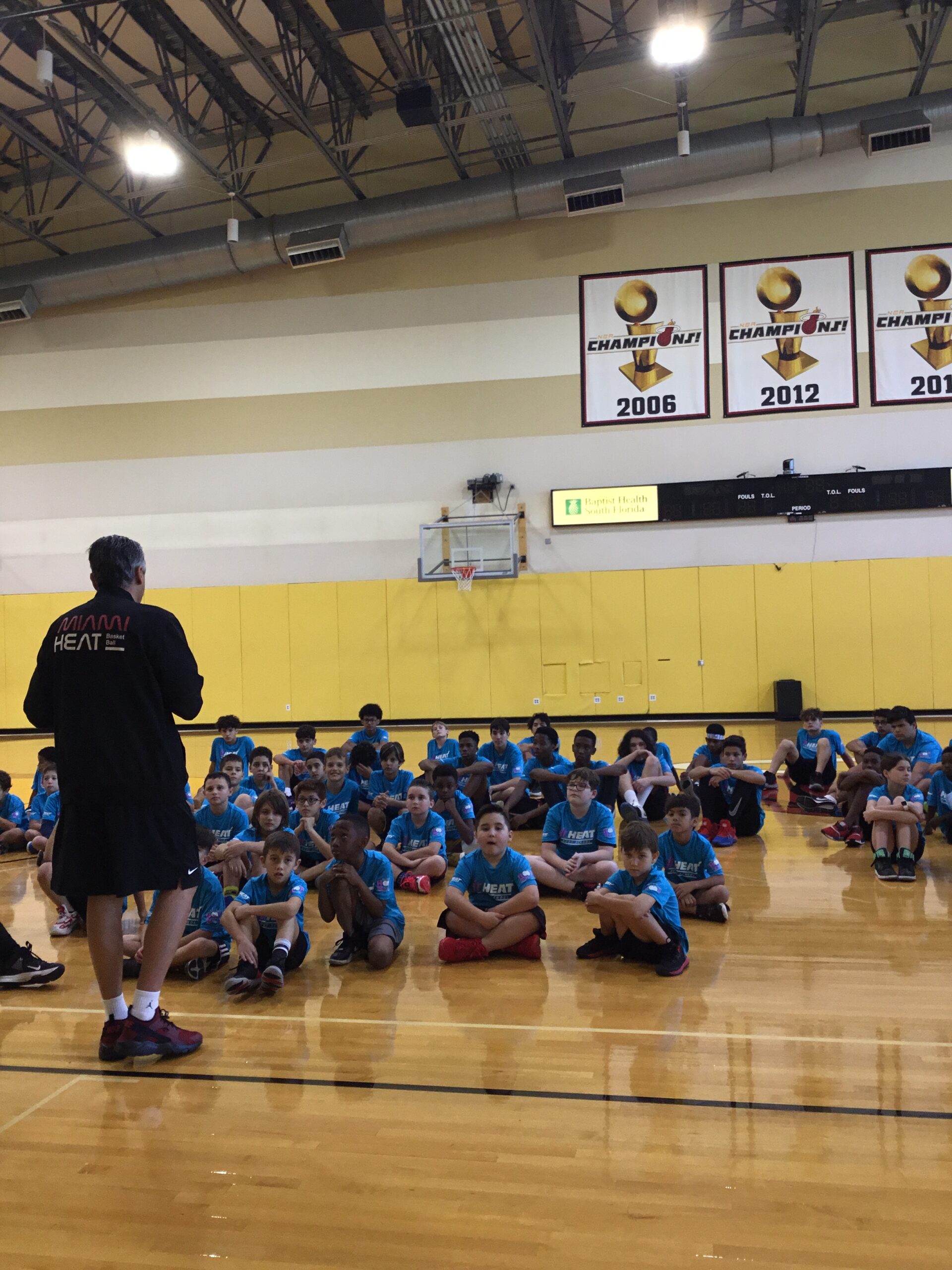 Coaching youth teams is very challenging especially for adults who aren't coaches per se.
Volunteering to coach in the biddy league is admirable. Here are some suggestions for all coaches to consider:
Priorities:
First and foremost, make it a fun experience for the kids.
Example, include fun shooting games in practice
Teach fundamentals. At their young age improving is a key
Examples:
Dribble with the head up
Make the simple pass to an open teammate
Hustle all the time
Have pride on defense
Have all players experience starting games and finishing games.
Encourage good sportsmanship.
Show respect for opponents, game officials and each other
Root & be happy for teammates success
Shake hands with the opponent after a game – win of lose
Communicate with the parents by having a meeting before the season.

Discuss your priorities & expectations of the kids
Inform the parents of your expectations of them
Give them your phone # should they want to discuss anything privately

Always try to follow constructive criticism to a kid with a compliment and encouragement in your next comment to them.
Be firm but fair.
You are a teacher and a role model – for the kids and the parents.
If you challenge a game official (on a call lets say), do it with respect. Kids and parents are watching and "taking notes" on how to behave.
Sometimes it's not what you say but how you say it.
Play Man-to-Man defense. The kids learn more playing m-m defense than just standing in a zone.
Enthusiasm is contagious! Kids respond to coaches and teachers who are happy and excited to be working with them.
Have FUN!

"Don't focus on the victory, focus on the task." - Erik Spoelstra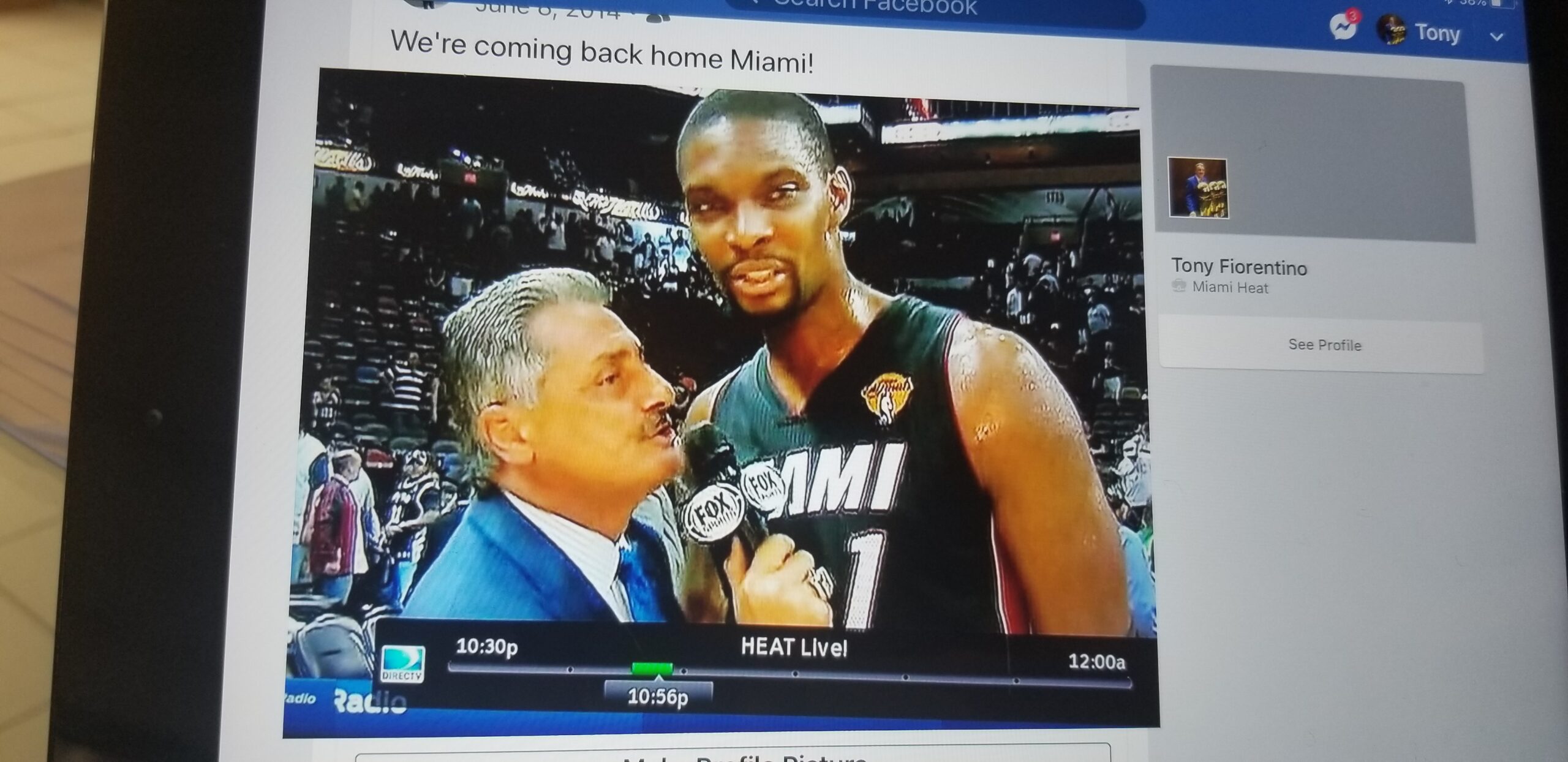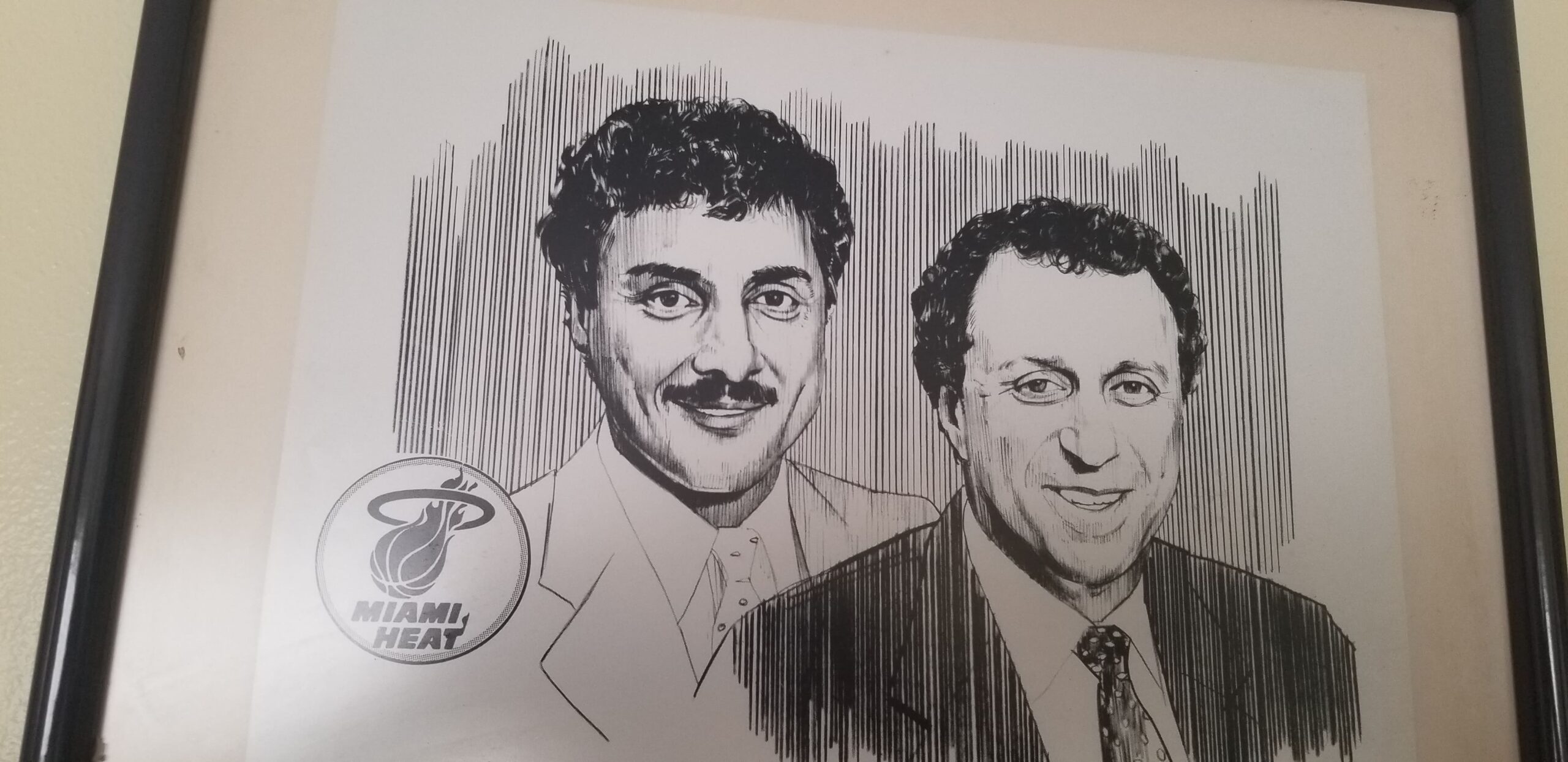 "Good basketball always starts with good defense" - Bob Knight
Proper Techniques to Remember.
ON THE BALL:
Bend your knees as if you are sitting in a sitting position against a wall
Stay low as you slide your feet side to side, moving both feet at the same time
As you slide, you should have one foot slightly in front of the other for balance.
Your eyes should be focused on your opponent's stomach
Your arms and hands should be active keeping your balance and flicking at the ball
Be aware of your opponent's strong hand. Entice him or her to use the off-hand to dribble
When your opponent picks up the dribble, push up on him or her to pressure the pass
OFF THE BALL:
POSITIONING
As a rule you should stay between your man and the basket
Point to your man with one hand and point to the ball with the other. Your head is the point in the triangle.
Your eyes should be focused at the midpoint between your man and the ball, you can see both with peripheral vision
HELP & RECOVER
If your teammate gets beat off the dribble, be in a position to help vs dribble penetration and be able to help and recover back to your man
Staying low and sliding your feet is as important off the ball as on the ball
Vs an opponent's shot, locate your man and body him or her away from the rebound
….then pursue the rebound
CLOSE-OUTS
Rotate to a perimeter shooter with little choppy steps
Contest the shot with your hand closest to the shooter's hand
Contest the shot without running past the shooter
Turn and body the shooter from getting the rebound
Remember, defense ends when the shot is made or when the defensive team rebounds a missed shot
BALANCE, FOOTWORK, ANTICIPATION AND POSITIONING = A GOOD DEFENDER!!
Just as life's experiences has molded you into the good person you have become, so has your basketball experiences shaped you into the player you are and the improved player you aspire to be. As you know in every basketball game, someone will win and someone will lose. You already know this before any given game so the information isn't surprising. Likewise, in time through personal maturation, you learn to be prepared to handle the outcome either way. However, the lesson that I would like young students of the game to learn and emphasize, is that the journey, which encompasses the process of developing fundamentally sound basketball skills and enjoying the experience, is far more valuable in the long run than the outcome of the game.
The real joy and love of "playing" basketball comes in competing. Once again, in order to be an effective or outstanding competitor, the development of fundamentally sound basketball skills is imperative. At the same time there is an opposing team trying to prevent you from exercising your talent and come away from the game with a win. There-in lays the pleasure of competing. Professional basketball players are paid to win. It is a business and they are in the business of winning. Young basketball players and coaches of young players, however, should have different goals in mind. As much as we all want to win, learning to develop personal skills while playing together in concert with fellow teammates striving for a common goal, is far more important – on and off the court.
I coached in a World Championship Hoop-It-Up 3 on 3 Tournament in South Florida and we lost the championship game 10-9 to a very good team from Jacksonville as time expired. The boys we played against were older and more experienced than our guys. I was happy to hear we were in that division. It is always good to play good competition because you have to play well and play together to be successful. The tougher the competition the greater the reward and experience!
That Jacksonville team was very physical defensively and kicked our collective butts the day before but it was a different story in the championship game. Our guys had a positive approach to playing well especially since they were embarrassed the day before by this team. We gave them all they could handle and almost pulled out the championship. I was proud of the way our guys regrouped mentally and physically. They were better players for the experience when they left that day than when they entered the park the day before!
Even though they walked away with the 2nd place plaques, they learned to play as a team, used the experience of being overwhelmed by a team one day to compete for the championship the next and learned they should never give up on themselves or their teammates. This was far more than just a basketball game. It was an invaluable life experience with an important life lesson. There will be times in life when you will fall down – that doesn't make you a failure. Failure is when you give in and you don't get up to try again. Learn from your experience, have confidence and try again.
Win or lose - YOU ARE A WINNER!
Together Everyone Achieves More
Proper Techniques to Remember:
Keep you Head Up and look at the other Rim when dribbling the ball up the court
…Peripheral Vision
Dribble at a speed that will allow you to get up the court without losing the ball
…SLOW DOWN
Bend your knees and keep the dribble low (no higher than you waist)
Dribble with the hand that is away from the defense
Protect the ball with your body when setting up an offense
Dribble with your fingertips, not the palm of your hand
A good ballhandler can dribble effectively with either hand
Change of pace, change of direction to escape defender
There are only 4 reasons to Dribble a Basketball:
To create a shot for a teammate or yourself (including creating a better passing angle)
To penetrate to the basket
To advance the ball up the court
To get out of trouble
Dribble Drills to Practice:
Crossover
Spin
Inside-Out
Between Legs
Behind the Back
Zig Zag
3 Dribbles up, 2 Dribbles Back, Crossover
Change of Pace, Change Direction (Hesitation)
Speed, Push Dribble
Do all of the above Dribbling Drills with 2 Balls
REMEMBER, SLOW DOWN, KEEP YOUR HEAD UP, EYES ON THE OTHER RIM
A Fast Break is when the offensive team has more players attacking the basket than players defending. 
For Example – 4 on 3, 3 on 2, 2 on 1
Important things to know and remember:
Spacing

Players filling the wings get real wide, running inside the sideline, as you run looking over your inside shoulder to the middle of the court

Control your speed

Angle Cuts

Wing players make hard, timely cuts to the basket, from top of the key extended, to above the low post box.

A bank shot is a good option here

Point Guard

Bring the ball up the middle of the floor. It gives you more options on the break

Pass the ball ahead if your wing players are open

Keep your head up looking at the rim to be able to see everything going on ahead of you (Peripheral Vision)

Stop at the top of the key and look to make a two handed bounce pass to a cutting teammate. Keep your balance

Step to the elbow in the direction of the pass to angle a return pass

Keep your penetrating dribble if the defense keeps retreating to the basket. You may have a layup or a mid-range shot inside the foul line

Remember, when leaving your feet in the lane, think shot first, pass second.

Always dribble at your own speed. Don't rush it

Reward your bigs for running the floor by looking for and passing to them.
If no advantage, use your pull back dribble and set up the offense
Proper Techniques to Remember:
For right handers, your right foot should be slightly in front of the left.
For left handers, your left foot should be slightly in front of the right.
Feet should be shoulder width apart in a comfortable position.
Establish a routine you are comfortable with before each free throw

If you dribble the ball to get a rhythm, repeat the same amount of dribbles every time before you shoot a free throw.
As you go through your routine, visualize your shot going in with eyes on the rim.  You are preparing your mind for success!

Now that you are ready for the shot, remember:

Three things must happen on every shot:
1. Bend your knees (LIFT)
2. EXTEND your arm to the sky
3. FOLLOW THROUGH with your hand and fingers

The last two fingers the ball touches as it leaves your finger tips are your index (pointer) & middle fingers.
With your elbow in (like shooting darts), take a deep breath and take the shot.
If it's a two-shot foul, make or miss, step back off the line, gather yourself, stepforward to the line & go through your routine again.
Be positive and expect the shot to go in.
Do not get discouraged if you miss a shot – you will adjust and make the next one!
Intangibles are things you do to help your team be successful that don't show up on the stat sheet.
Examples of intangibles for basketball players:
*Pass to an open teammate who may have a better shot than you
*Make a pass that leads to a pass that leads to a basket (hockey assist)
*Set good, solid screens to get teammates open
*Take charges (offensive foul on the opponent)
*On defense, box out your opponent on a shot so a teammate can rebound
*Take responsibility for your mistakes
*Be patient and positive with teammates turnovers
*Root for your teammates success when you are on the bench
*Be at practice, games and meetings on time (or early) and ready to participate
*Think TEAM first, me second. Sacrifice for the team
*Trust your teammates on defense. Verbally communicate
*Listen to your coach and try to do what he or she asks
*Get a good night's sleep & eat well so you can physically and mentally give it your best
*Respect your coaches, teammates and officials
*Thank those who have made you a better player and person
*Show sportsmanship whether you win or lose the game
BE A LEADER, NOT A FOLLOWER!!
"Great effort springs naturally from a great attitude."
-Pat Riley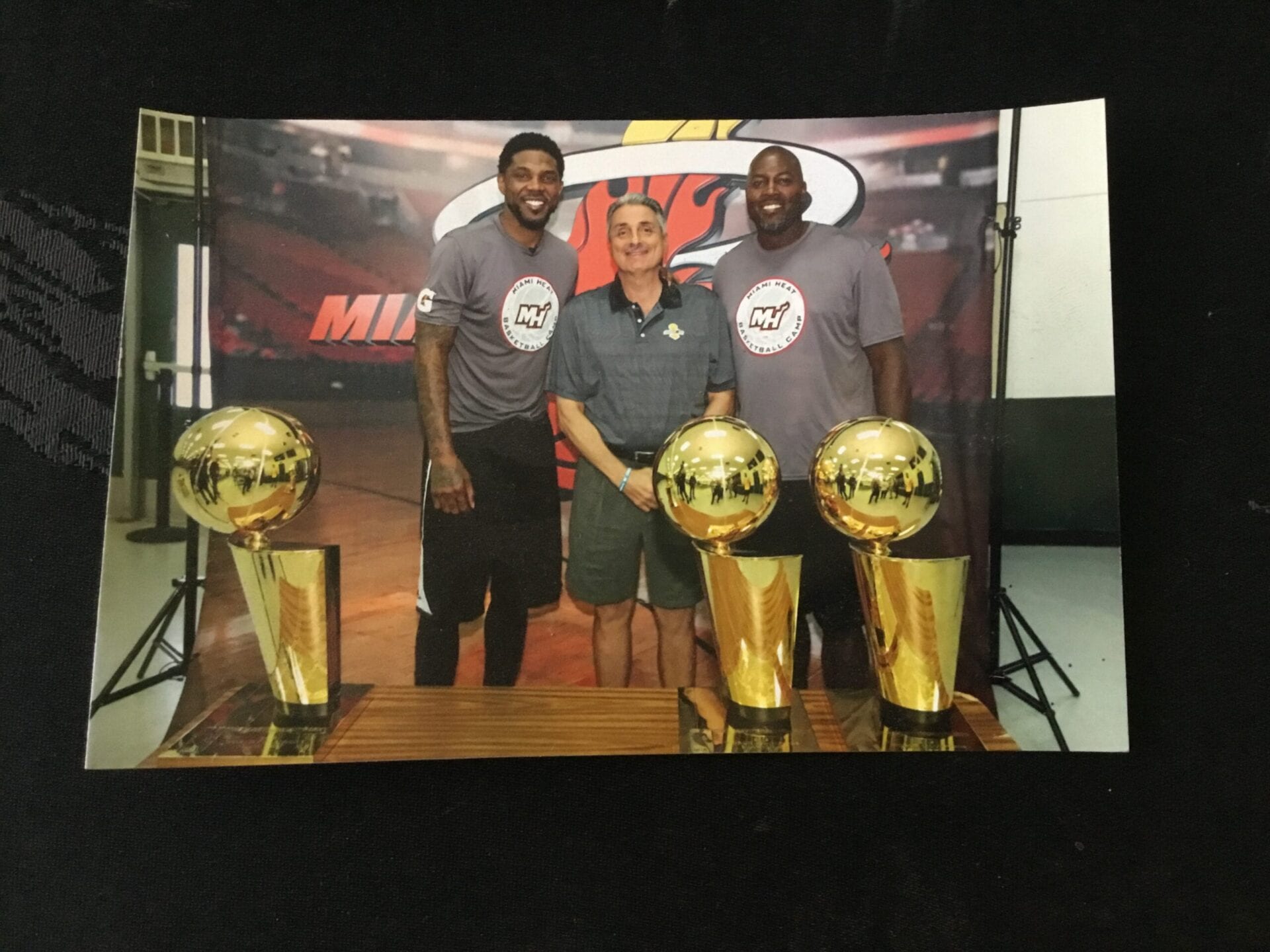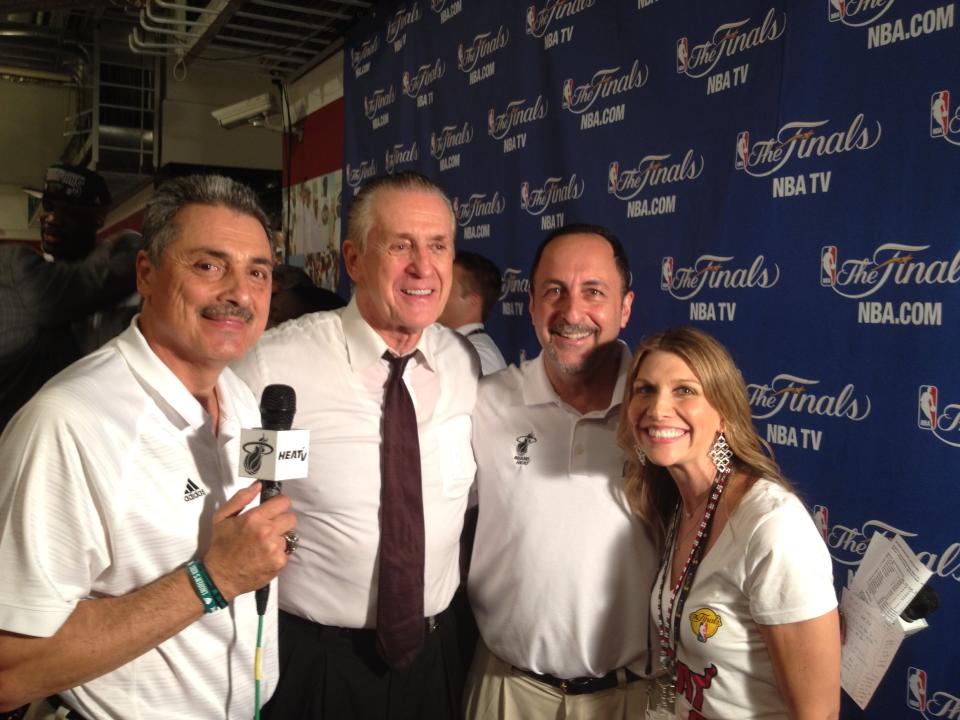 "I've learned that people will forget what you said, people will forget what you did, but people will never forget how you made them feel."
Maya Angelou
Kindness is mindfully treating people with consideration, compassion, and respect.
There are many ways to show kindness:
Look people in the eye, smile and say hello when you see them for the first time that day
Good manners and politeness are soft expressions of kindness i.e. Please, Thank-you, etc
By helping those who can't help themselves
For example:

 Helping someone up when they fall down
 Giving up your seat on the bus or in a waiting room to  an elderly person who is standing
 Cheer up someone who is sad with a kind word or smile
Leave a nice note for a loved one
Having Gratitude - thanking a mentor, a teacher, a coach, someone you look up to
Complementing others and make them smile. By lifting them up, you lift up yourself
Admit when you are wrong and apologize
Respect the differences that make us all unique
Kindness is contagious. Being friendly to people is a catalyst for them to be friendly
Being kind makes you feel good about yourself, not just the person you're being kind to You are empowered to help people feel better about themselves. They, in turn, will more be inclined to spread kindness and friendliness.
"No act of kindness, no matter how small, is ever wasted."    
Aesop
"Be Kind."       
Tony Fiorentino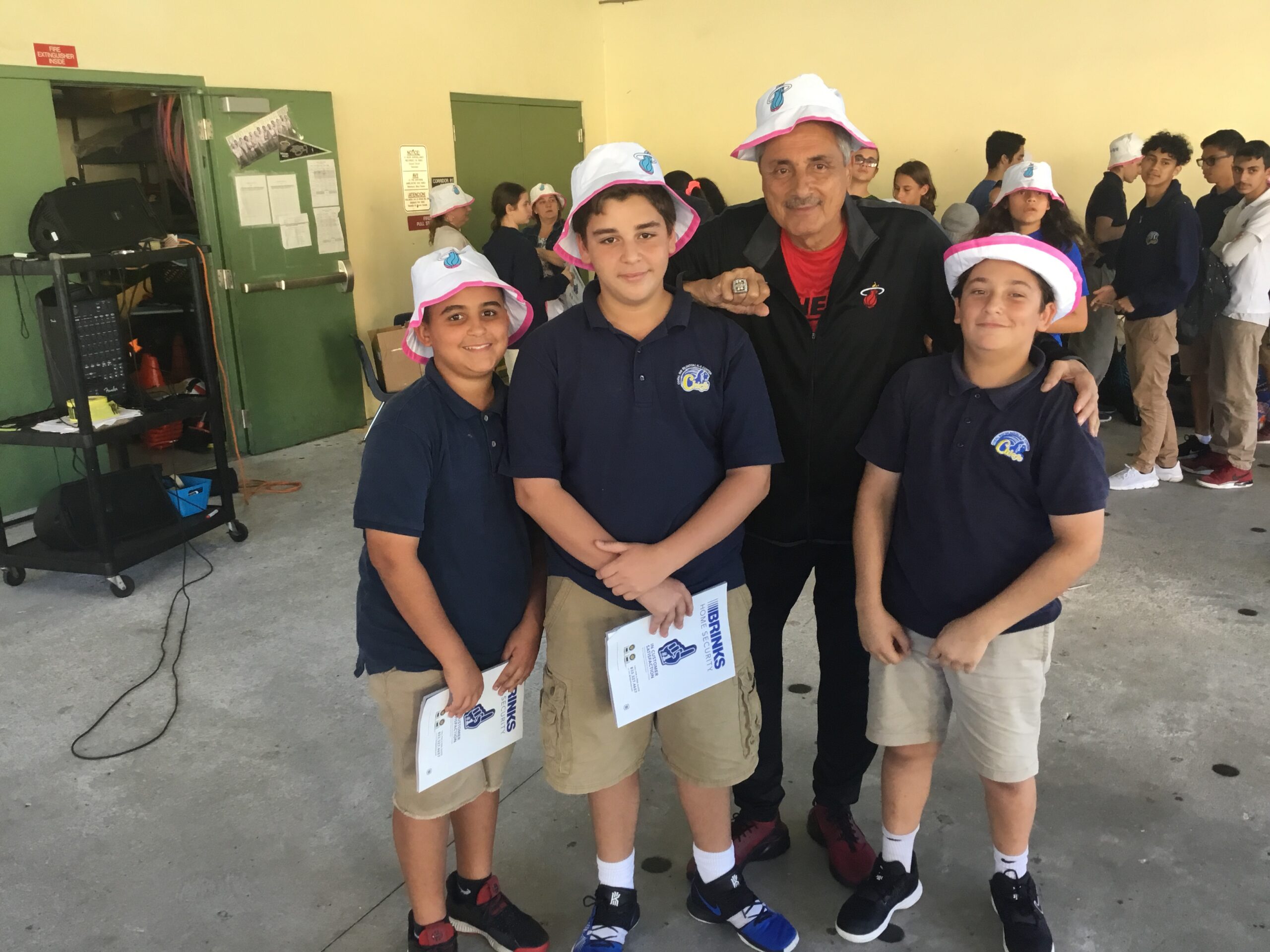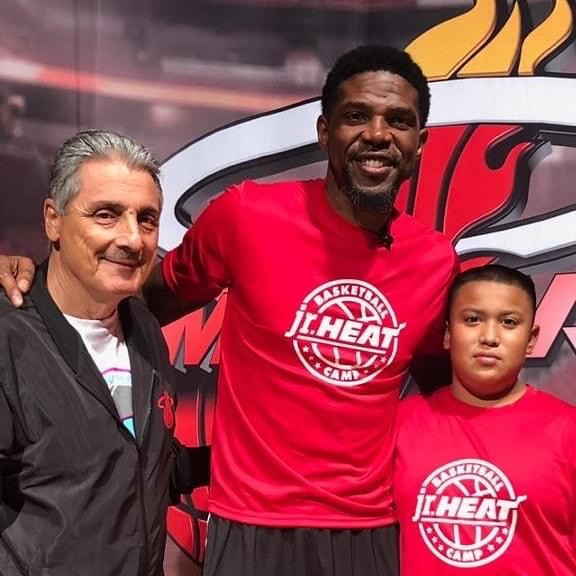 "Nothing great was ever accomplished without enthusiasm."
- Ralph Waldo Emerson

Whether you are a coach, CEO, owner of a business, or an organizer of a local neighborhood group – your leadership is an important factor for your success!
Qualities of a Leader:
Preparation¸ organization and problems solver.
Gratitude. Appreciate those you lead.
Treating everyone fairly doesn't mean treating everyone the same.
Keep an open mind – don't rush to judgement. Patience.
Be accountable for your actions.
Integrity. Doing the right thing is always right - not what is easy or popular.
Be secure enough to admit your mistakes.
Leaders create an atmosphere of sharing ideas with their staff.
Delegate responsibilities.
Be loyal to your constituents and cause.
Don't take yourself too seriously.
Lead with enthusiasm and positive example.
"People buy into the leader before they buy into the vision."
- John C. Maxwell
Do the following with your less dominant hand:
ON THE COURT
10 Taps on backboard or wall
Stationary Dribble

Slow, then Lower and Faster
Inside Out
Back & Forth, Side to Side

Dribbling Drills on the Move

Push Dribble
Change of Pace
Inside Out
3 Dribble up, 2 Back

Catching Passes with Off-Hand Only
Passes with Off-Hand Only

Chest Pass
Bounce Pass
Behind the Back Pass - Chest & Bounce

Off-Hand Layups
OFF THE COURT
Squeeze a Tennis Ball while watching TV

Do Normal, Everyday Things with Your Off-Hand-

Opening Doors
Brushing Your Teeth
Carrying Books
Texting
Eating
Using the TV Remote

Washing the Car
Raising Your Hand in Class
Household Chores

Making your bed
Setting the Table for Dinner
Cleaning the Table
Carrying Groceries

Write Your Name on a sheet of Paper 10x Each Day
The muscles in your forearm, fingers and wrist will get stronger the more you use your off-hand off the court!!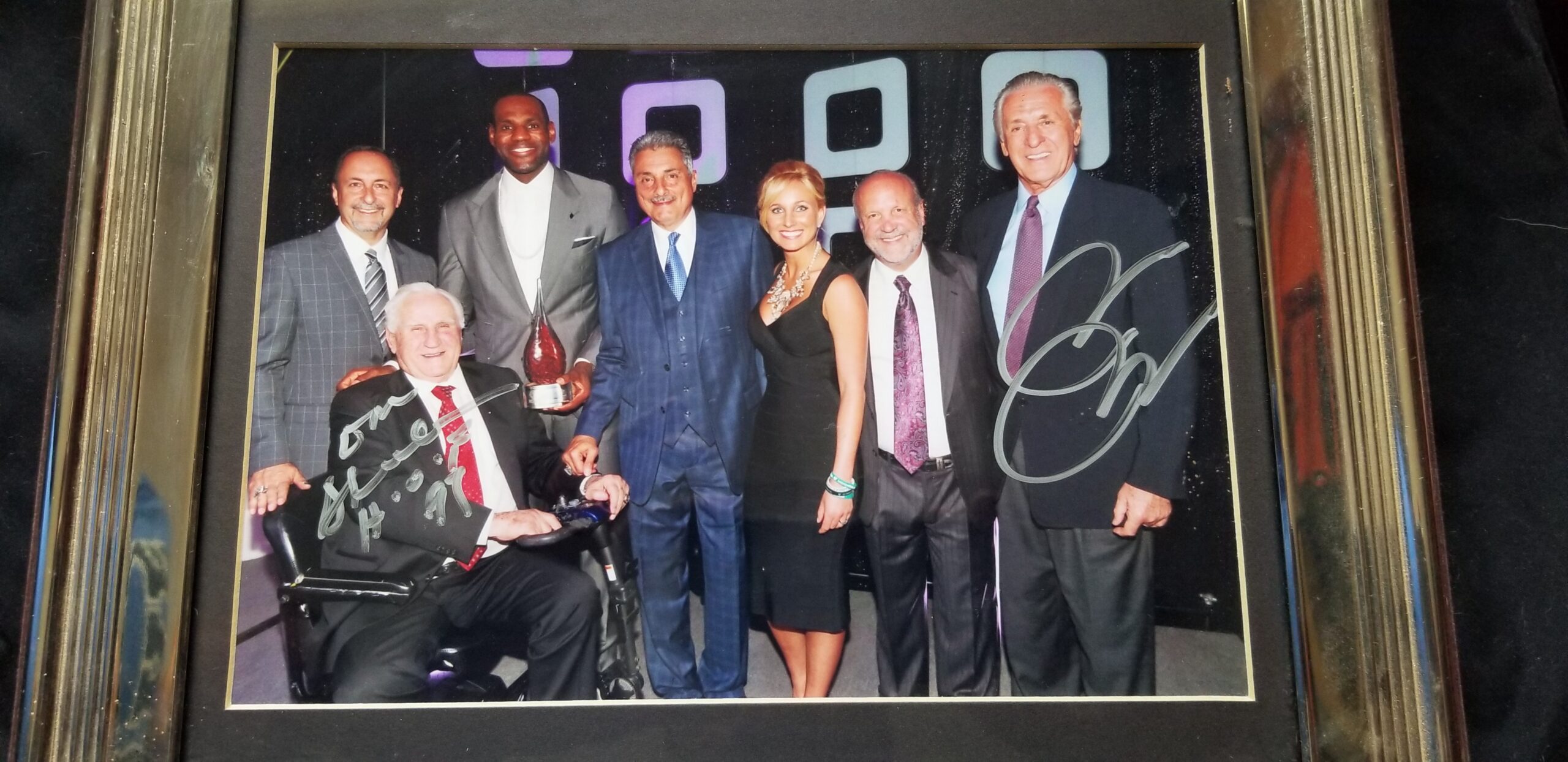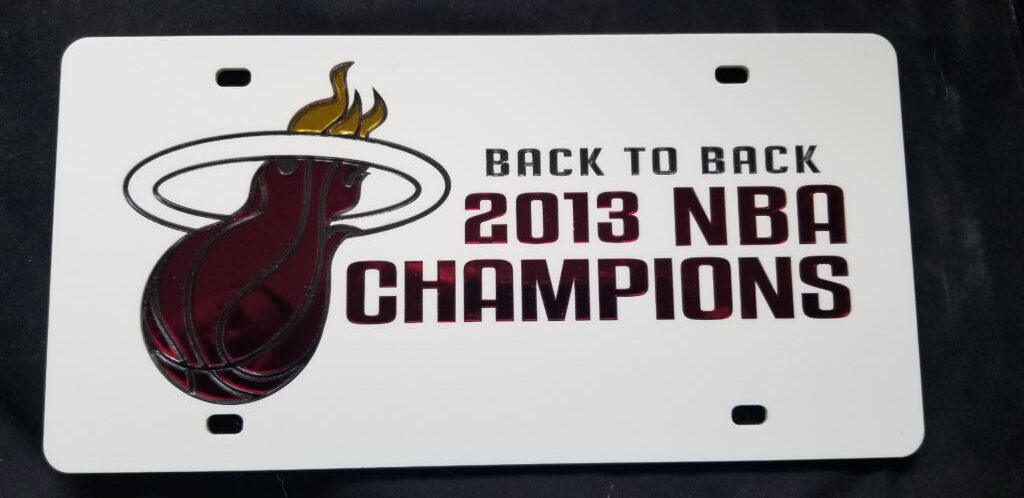 To make it a positive experience for all involved in youth sports, your participation is paramount. Consider the following:
Your role as a parent is to be supportive and encouraging to all participating in youth sports.
Winning or losing is not the priority – participating is.
The first step to encouraging your child to accept their role on a team is your acceptance.
Yelling instructions to your child during a contest is disruptive – not supportive.
If you have a "problem" with a coach or game official, discuss it with them privately. While your intentions may be honorable, airing criticism  publicly serves no good purpose.
Sportsmanship is important in sports. Children will emulate the actions of adults in how to handle winning and losing.
All youth in sports should be respected. It has nothing to do with ability or performance.
A child's performance is not a reflection on the athletic ability of the parent.
An athlete who is respectful, has good manners, listens to authority, can handle adversity and is a good teammate,  is a child a parent can be proud of.
"If you're having fun, that's when the best memories are built" -Simone Biles
Proper Techniques to Remember:
Pass with two hands whenever possible

It is more accurate
It is stronger.
You may have to change direction of the pass adjusting to the defense


Right Handers – step with your Right Foot in the direction of the pass - Left Foot Pivot.

Left Handers – step with your Left Foot in the direction of the pass – Right Foot Pivot

Follow through on the pass with a downward motion creating a back spin on the ball which is easier to catch

A pass to an open stationary teammate should be just above the waist
A pass to a guarded teammate should be away from the defender
A pass to a moving or a basket cutting teammate should be to the outside shoulder, leading them in the direction they are going

Do not try to hit a homerun – make the simple pass
Do not "telegraph" your pass. Look the defender off so you don't give away the direction of the pass

Vs pressure, ball fake first (fake a pass) before passing to "freeze" defenders
Before throwing a cross court skip pass, ball fake first to "freeze" defenders. Fake it To Make It!!

PASS TO AN OPEN TEAMMATE
PASS TO A TEAMMATE WHO HAS A BETTER SHOT
Be a coach/ leader on the court
Demand the ball from your teammates and run the show
Keep your cool under pressure and your teammates will follow your lead
Always know time, score and situation, especially late in game
Know and implement the coach's offensive philosophy

ie: Push the ball up the floor and attack the rim?
Slow it down and set up half-court attack?
Combination of both?

Recognize and exploit match-up advantages
Recognize if the opponent is in a Zone or M-M defense
Organize offensive set-up to attack opponent's defense
Know strengths and weakness of teammates
Handle defensive pressure without committing a turnover.
Good assist/ turnover ratio
Be able to handle the ball with either hand
Always dribble with your head up

Read defensive pressure
See and pass to open teammates
Deliver pass to moving/ basket cutting teammates

Bring the ball up in the middle of the floor in a fast break situation = increases options
Goal is to get your team a good shot especially with the game on the line
Make your free throws at crunch time
Know and implement what defense the coach wants you in

ie:  Zone or M-M?
Full court pressure?
Traps?
Be a leader off the court. Lead by example!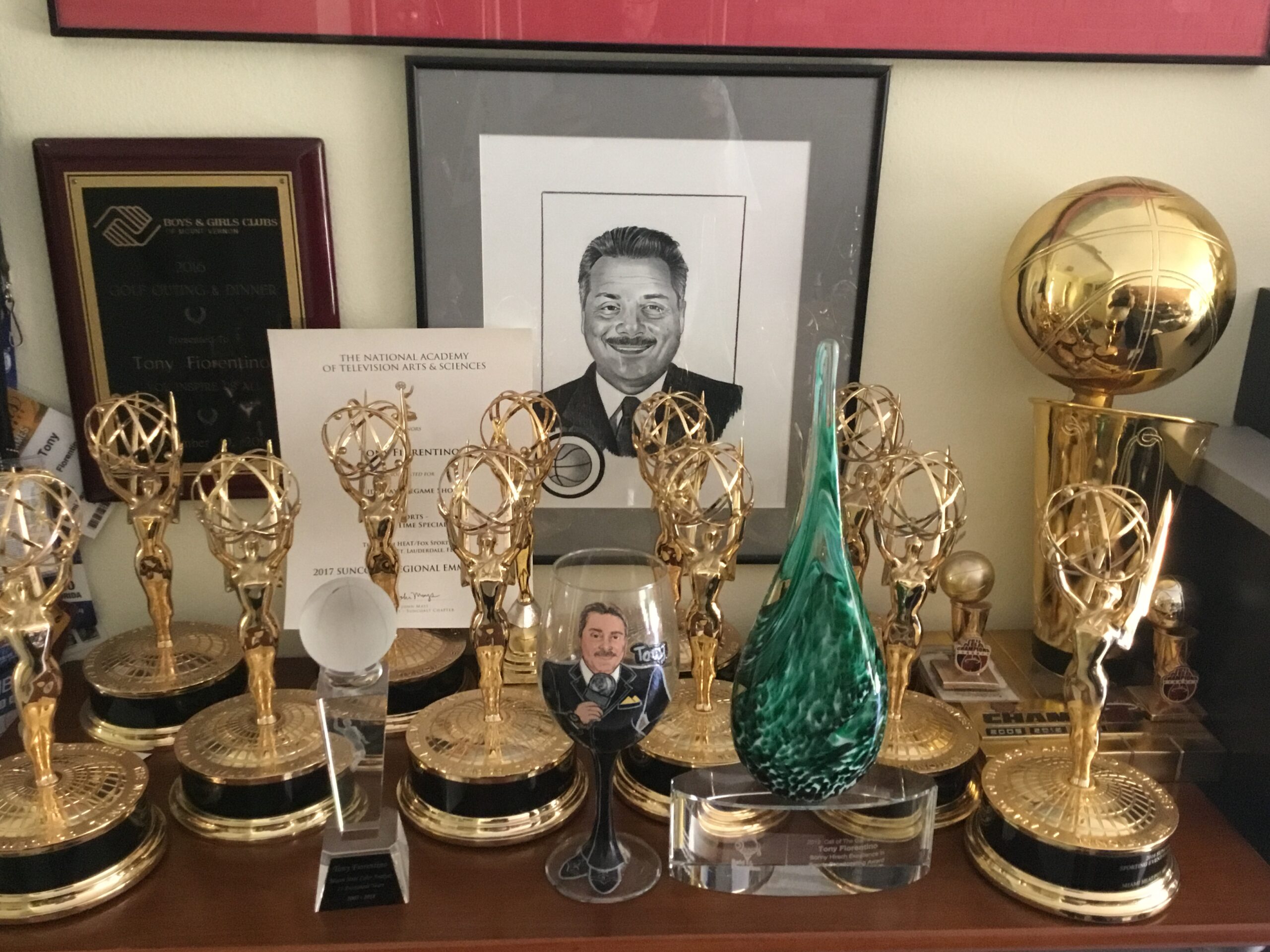 A familiar saying in sports is "practice makes perfect". A more accurate one is that PRACTICE MAKES PERMANENT.What and how you practice will determine your progress as a basketball player. To get the most out of practices you must consistently utilize proper techniques. For example, to be a good shooter, you must keep your elbow in (like you're shooting darts) for accuracy and range. If you are practicing with your elbow out, you are reinforcing poor shooting form. Practice makes permanent. Proper balance, shooting hand under the ball, knees bent, proper release etc are all-important techniques to becoming a good shooter. Let's face it, only a small percentage of basketball players are born with the ability to be great shooters. The rest of us have to work at becoming good shooters.
It has been my experience in working with young people in my private lessons that they have developed poor shooting form growing up. They started playing at a young age, having to "heave" the ball in hopes of reaching the basket. Inadvertently, they developed poor shooting form which stayed with them even though they no longer had a problem getting the ball to the basket. If you combine proper techniques with constant repetition, you can eliminate the old habits and replace them with a better, more productive way to shoot. Your shooting percentage will improve as well as your range.
Debbie Black was one of the premier players in the WNBA. She is 5'2 and was the smallest player in the league. She was a tenacious competitor who won the WNBA's Best Defensive Player of the Year Award in 2001. She had been told her whole career that she couldn't shoot and that resigned her to the fact that she couldn't. Defenses would leave her all alone on the perimeter, daring her to shoot. When she came to the Miami SOL at age 34 she began working with assistant coach Jenny Boucek on her shooting form. Through many hours of diligent work and thousands of shots, Debbie became a threat shooting the open shot on the perimeter. Defenses were more conscious of contesting her shot and this helped our team's offense. Debbie helped lead the SOL to a playoff berth in only our second year in the league.
The moral of the Debbie Black story? First, you are never too old to create good habits for yourself; and second, PRACTICE MAKES PERMANENT!! Remember, reinforcing proper techniques is the key to improving your game.
Proper Techniques of Rebounding:
Offensive:
Rebound the ball with two hands
Judge the distance, arc and direction of the shot to determine where the rebound may bounce off the rim to
Spin off the opponent, if necessary, to get to where you can rebound the miss. Read contact
Change pace, change direction pursuing the rebound
Constant, quick movement to the boards for the rebound makes it difficult for the opponent to body you away from the rebound
A good rebounder thinks every shot by a teammate is a miss and attacks the offensive boards
To score a put-back:

Tuck the ball in with elbows out
Keep the ball at least chest high
Shot fake to "freeze" the opponent
Shoot the ball with the hand opposite the defense
Go up strong expecting contact and FINISH

Bigs follow their shot
Defensive:
Position for the rebound with the shot in the air
Locate your man when the shot goes up and body him/her off the boards
Hold your ground, don't get pushed under the rim (strong lower body leverage)
Pursue the rebound with two hands
Expect contact = be strong and aggressive pursuing the rebound
A good rebounder rebounds in "traffic"
When rebounding, protect the ball and look to outlet the ball to a guard. Use an escape dribble if necessary to create an angle
RESPECT IS POLITE EXPRESSIONS OF CONSIDERATION AND HONOR
Great coaches not only teach how to play the game of basketball but the proper way to play it as well. A basketball player who appropriately respects himself as well as the game is always prepared to do his best when he steps on the court. His sneakers are laced; his shirt is tucked in; he is not wearing jewelry and he is ready to do his best to help his team succeed. This preparedness is the case for every single game as well as every single practice. In any team-oriented sport, you have an obligation to the team and to yourself to be mentally and physically ready to do your best to help the team succeed. You also have to be willing to sacrifice personal gains and put the team's success first. Very often in team sports, success eludes teams not because of what opponents do to them, but because of what they do to themselves from within. Selfishness has no place on a basketball court, the hockey rink or the football or baseball field. "Getting your own" leads to more failures team wise than anything an opponent may do. How does one become team oriented while enjoying the game personally and being successful as a team? Read on!
When you respect the game, you . . . . :
Give it your best effort every time you play
Hit an open teammate rather than force a bad shot
Acknowledge a teammate's assist to you
Try to hold your own defensively to help your team stop or contain an opponent
Don't cheat to win a game
Root for your teammates in the game when you are on the bench
Listen to your coaches and try to do what he/she asks of you
Get your rest so you can perform at a high level
Are always looking out for your teammates
Demonstrate good sportsmanship regardless of the outcome of the game
Always put the team's best interest ahead of your own
"A true teammate knows it's not about being better than one another, but making one another better."
- Coach Mac
SHOOTING
Most would agree, the skill you get the most fun out of in basketball is shooting and making a shot! There is always room for improvement – but how? It's all about proper techniques, repetition of practicing proper techniques, staying within your range, and confidence.
Here are some tips:
Techniques
Elbow in when shooting a perimeter shot.
For right-handed shooters, draw an imaginary line from the big toe on your right foot, up through your right knee up to your right elbow. Toe, Knee, Elbow.
For left-handed shooters, the big toe on left foot, up thru left knee, up to the left elbow.
Have balance when you shoot.

Right Handers – right foot positioned slightly in front of the left foot
Left-Handers – left foot positioned slightly in front of the right foot

When you spot up for a shot :

Hands ready to catch the ball
Knees bent as you receive the pass
Take a short step to the rim with your pivot foot as you receive the ball (GLIDE STEP)
Right Handers step with your left foot (Pivot foot)
Left-Handers step with your right foot (Pivot foot)

All of the above action gives you a rhythm to shoot the ball
Three things need to happen on every shot :

Bend your Knees = LIFT. The further out, the more you bend
EXTEND your arm to the sky
FOLLOW THRU with your fingers and hand

Lift and extension get the ball on an arc to the rim,
the follow thru gets the shot thru the net = Swish

The last two fingers the ball touches on the release is the index (pointer) finger
and the middle finger
Your off-hand is on the side of the ball to balance the ball in your shooting hand
and releases at the instant the ball leaves your shooting hand

Keep your eyes on the rim as you shoot your shot

Pay attention to all of the above techniques when you practice shooting until it becomes second nature.
You know what your range is when you make at least 11 shots out of 20 in a normal shooting motion (45%) from a set distance.
"You can't always make the shot, but you can always make an effort."
-Glen Rice
Thinking the game of basketball and knowing how to play it enhances one's ability to enjoy the game and play it at its highest level.
Run the floor with good spacing and with purpose
Always move on the court with your head up and aware of where the ball is
Move at a speed that allows you to keep your balance
Make hard, timely cuts to the rim
Change pace, change direction to get open
Always know time, score and situation
Ask questions when you're not sure what the coach wants
Practice with the same intensity that you play the game
PRACTICE MAKES PERMANENT 
Ball fakes and shot fakes "freeze" defenders. Fake it to make it
Always try to rebound with two hands
Take pride in your defense and work hard to perfect it
Balance, footwork, anticipation and positioning = a good defender
Don't just hear your coach's voice – listen to what he or she is saying
Know and accept your role - do what is best for the team
Know your limitations – don't try to create a miracle
HAVE FUN!!
"Dwyane Wade was a world class basketball player – 3 NBA Championships, NBA Finals
MVP, Gold Medal Olympian – and was always one for the smartest players on the court."
-Tony Fiorentino
Trying out for a basketball team at any age can be a nerve-racking experience.
Here are a few tips to help you do your best to make a team:
Make sure you get a good night's sleep the night(s) before tryouts.
You want to be alert mentally & physically as well as have a lot of energy
Eat well. It will help you keep up your strength as you exert yourself
Stay hydrated. Drink a lot of water
Arrive early - ready to go
Dress the part. Have your shirt tucked in and your shoelaces tied.
Look like a basketball player
Make sure you are stretched and ready to go. The last thing you need is to pull a muscle and can't play at your best
Do drills, play games, etc with a lot of energy & enthusiasm. Coaches love players who hustle and have a strong work ethic
Demonstrate you are a team player by:

Passing to open teammates (share the ball)
Setting screens to help teammates get open
Talking on defense to communicate and help teammates
Rooting for others trying out
Complimenting others who make a good play
Having patience with yours and other mistakes

Ask the coach if you can guard the best player in drills and games. You'll get his/her interest to watch you play.
"Don't let what you can't do get in the way of what you can do" John Wooden
i.e. If you are a good shooter to 15-16', don't start shooting threes in tryouts

Take a deep breath, play with confidence, and go get 'em.
Good Luck!!
YOU ARE A WINNER IF YOU:
YOUR BEST ALL THE TIME
LISTEN TO YOUR MOM, DAD, GRANDPARENTS, TEACHERS AND COACHES
HAVE GOOD MANNERS
HELP SOMEONE UP WHEN THEY FALL DOWN
ARE HONEST
TAKE RESPONSIBILITY FOR YOUR OWN ACTIONS
KNOW THE DIFFERENCE BETWEEN A REASON AND AN EXCUSE
ARE HAPPY WITH A FRIEND OR TEAMMATE'S SUCCESS
SHARE THE BASKETBALL ON THE COURT
RESPECT OTHERS
RESPECT YOURSELF
THANK THOSE WHO HELP YOU IN LIFE
HANDLE VICTORY AND DEFEAT IN A HUMBLE, RESPECTFUL WAY
ARE KIND AND CONSIDERATE TO OTHERS
LEARN FROM YOUR MISTAKES
"Things may come to those who wait, but only the things left by those who hustle."
-Abe Lincoln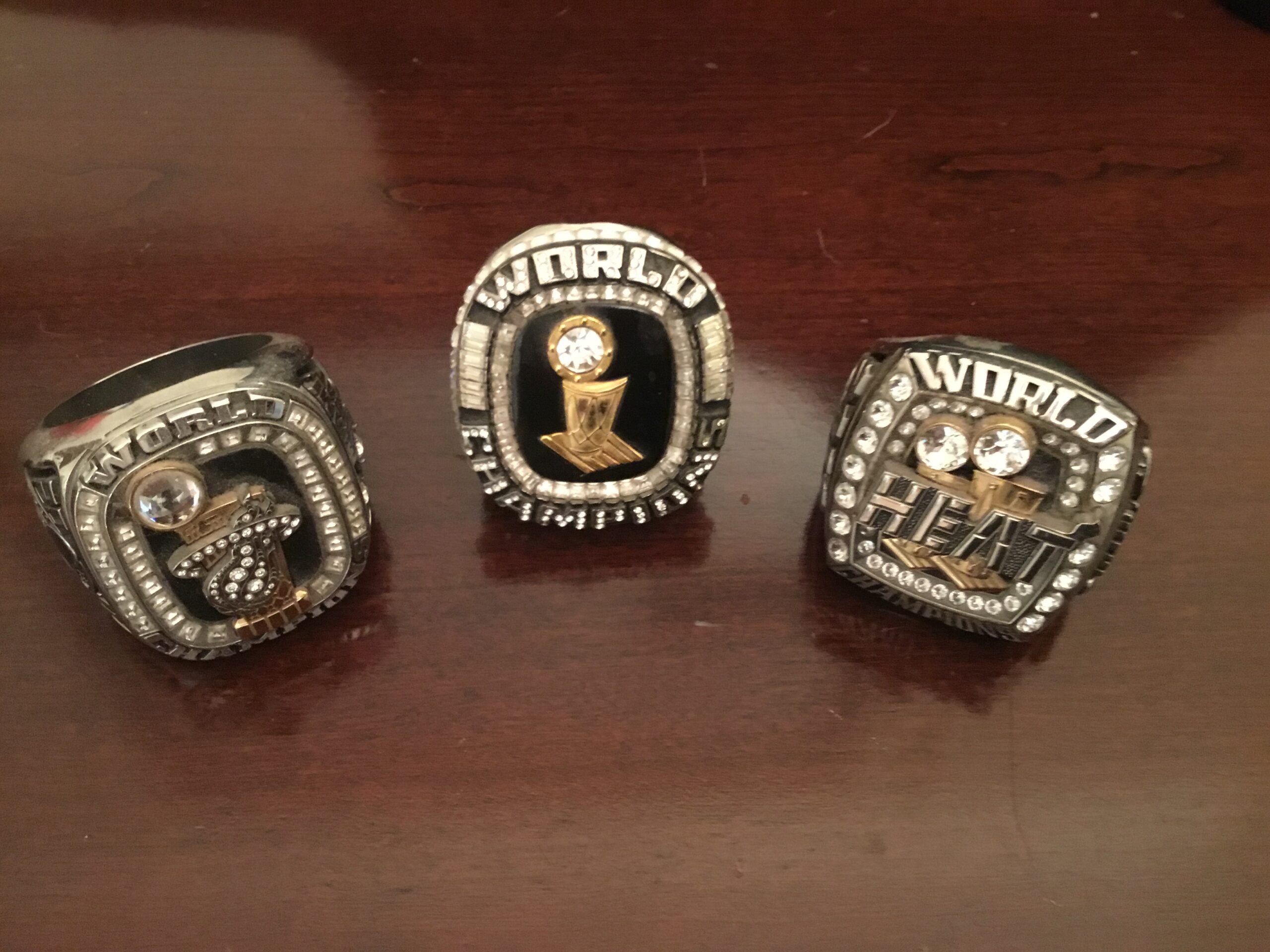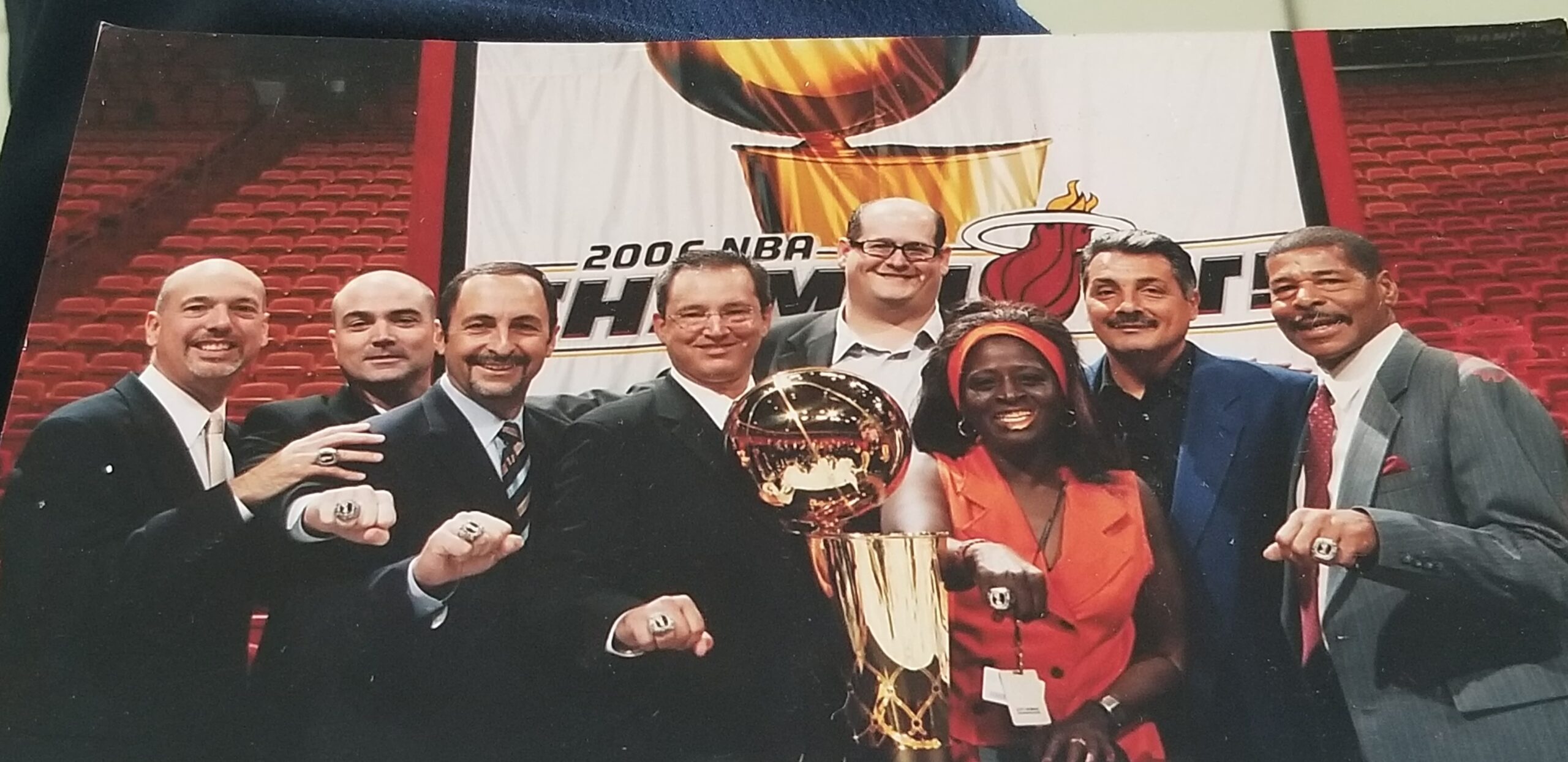 Patience, Spacing, Ball Movement & Ball Fakes go a long way to attacking a Zone Defense successfully

Penetrate seams in the zone to draw 2 defenders = Draw and Kick
Shot Fake or Ball Fake to "freeze" defenders before making a pass
Swing the ball from side to side – make the zone shift
Flash open areas in the zone, preferably from behind the zone
Flash to an open area just vacated by a teammate
Be in a Triple Threat position with the ball on the perimeter
Post Pass = inside to weak side passes
 Skip Pass over the zone that's collapsing in the paint (Fake Pass First)
Set screens on the perimeter to set up teammates for a shot
Be aggressive, under control and patient in your attack
Bigs pursue offensive rebounds
On a shot, perimeter players cover the backcourt to defend a fast break
On a missed shot, "jam" the rebounder to disrupt an outlet pass