Your Responsibility
You have a responsibility as a coach for kids to help them succeed not only at the sport but in life as well. Sports give kids the chance to learn life skills and habits that will serve them both on and off the court. If you want to be the best coach and sports parent you can be, turn to NotJustBasketball for kid's sports coaching tips today.
A lot of different aspects factor in to a child's success in sports and life. That's why I've compiled some inspirational quotes and thoughts that can help you direct the children you coach and raise in the areas they struggle the most.
You can find direction on qualities like leadership and respect, or guidance about skills like rebounding and free throws. And if you want to lighten the mood, check out the funny sports quotes for adults and kids alike.
Browse all my youth sports coaching tips below, and reach out with any questions you have. Also enjoy the many pictures.
  1. LISTENING
  2. BEING ON TIME
  3. BEING PREPARED
  4. A GOOD ATTITUDE
  5. BEING COACHABLE
  6. A STRONG WORK ETHIC
  7. EFFORT
  8. ENERGY
  9. CONFIDENCE
10. PASSION
11. HANDLING ADVERSITY
12. GOOD SPORTSMANSHIP
13. ENCOURAGING TEAMMATES
14. LEADERSHIP
15. BEING KIND AND CONSIDERATE
16. GRATITUDE
17. CREATE GOOD HABITS
"There may be people who have more talent than you, but there's no excuse for anyone to work harder than you."                     
DEREK JETER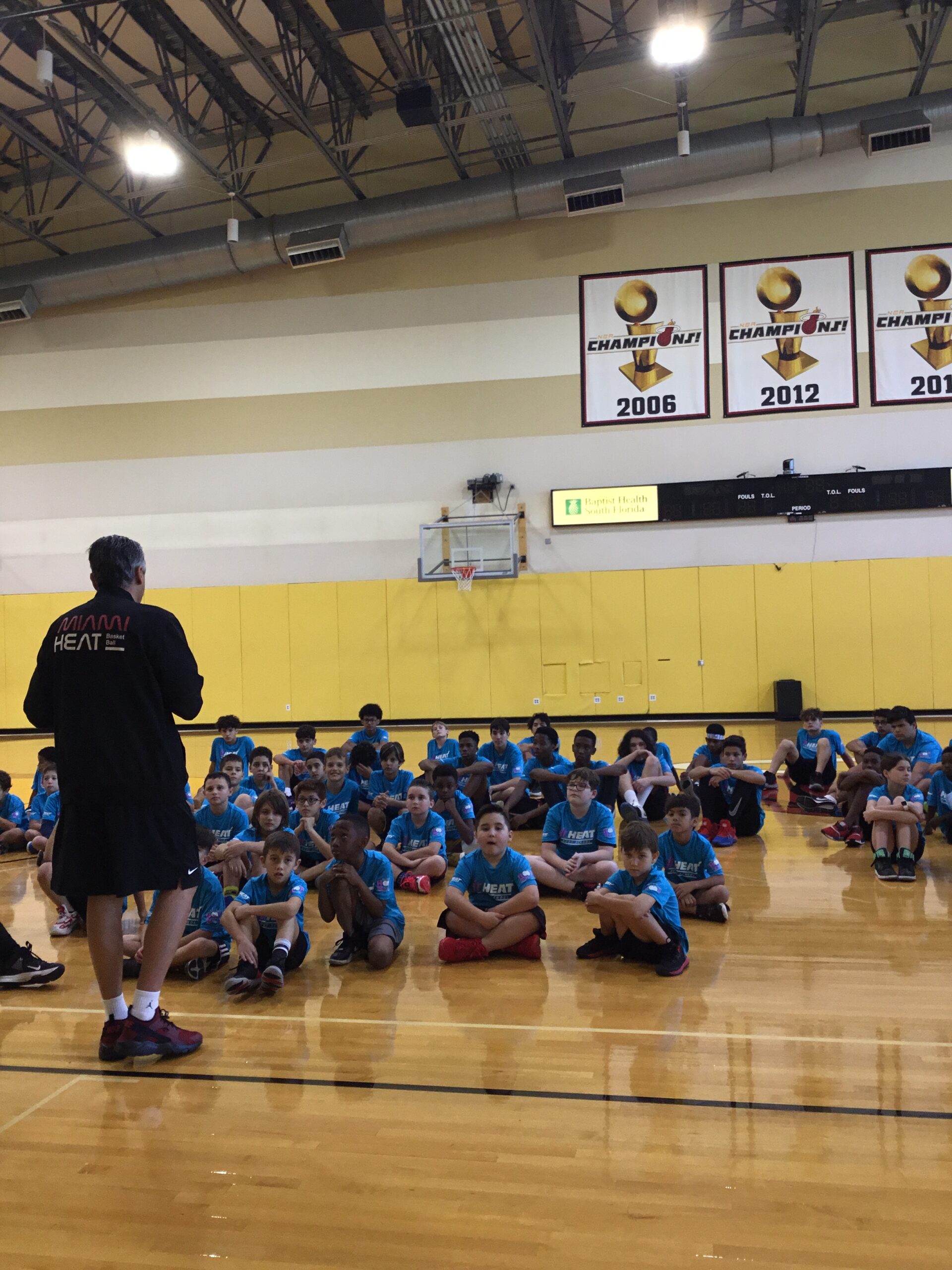 Coaching youth teams is very challenging especially for adults who aren't coaches per se.
Volunteering to coach in the biddy league is admirable. Here are some suggestions for all coaches to consider:
Priorities:
First and foremost, make it a fun experience for the kids.
Example, include fun shooting games in practice
Teach fundamentals. At their young age improving is a key
Examples:
Dribble with the head up
Make the simple pass to an open teammate
Hustle all the time
Have pride on defense
Have all players experience starting games and finishing games.
Encourage good sportsmanship.
Show respect for opponents, game officials and each other
Root & be happy for teammates success
Shake hands with the opponent after a game – win of lose
Communicate with the parents by having a meeting before the season.

Discuss your priorities & expectations of the kids
Inform the parents of your expectations of them
Give them your phone # should they want to discuss anything privately

Always try to follow constructive criticism to a kid with a compliment and encouragement in your next comment to them.
Be firm but fair.
You are a teacher and a role model – for the kids and the parents.
If you challenge a game official (on a call lets say), do it with respect. Kids and parents are watching and "taking notes" on how to behave.
Sometimes it's not what you say but how you say it.
Play Man-to-Man defense. The kids learn more playing m-m defense than just standing in a zone.
Enthusiasm is contagious! Kids respond to coaches and teachers who are happy and excited to be working with them.
Have FUN!

"Don't focus on the victory, focus on the task." - Erik Spoelstra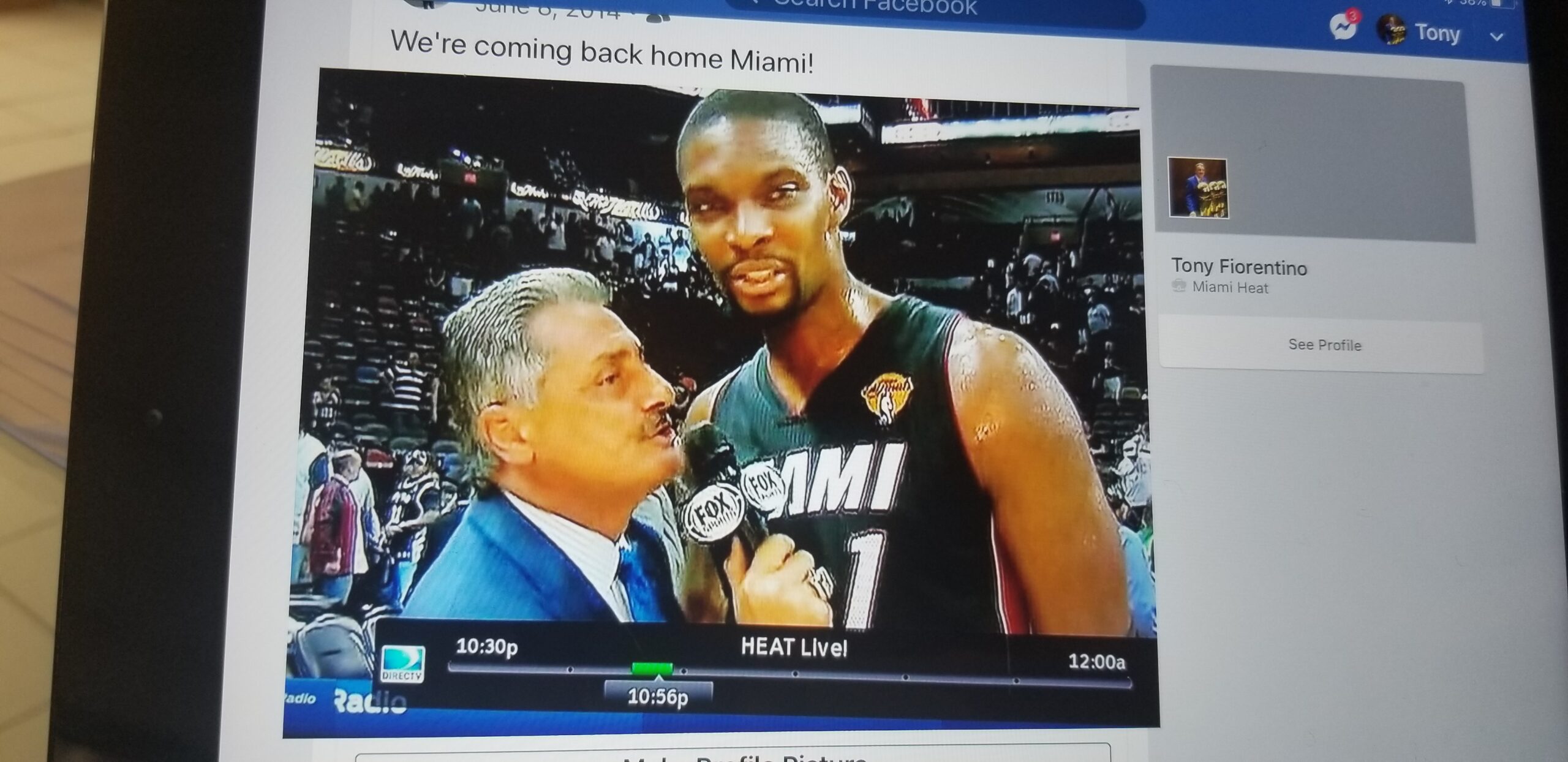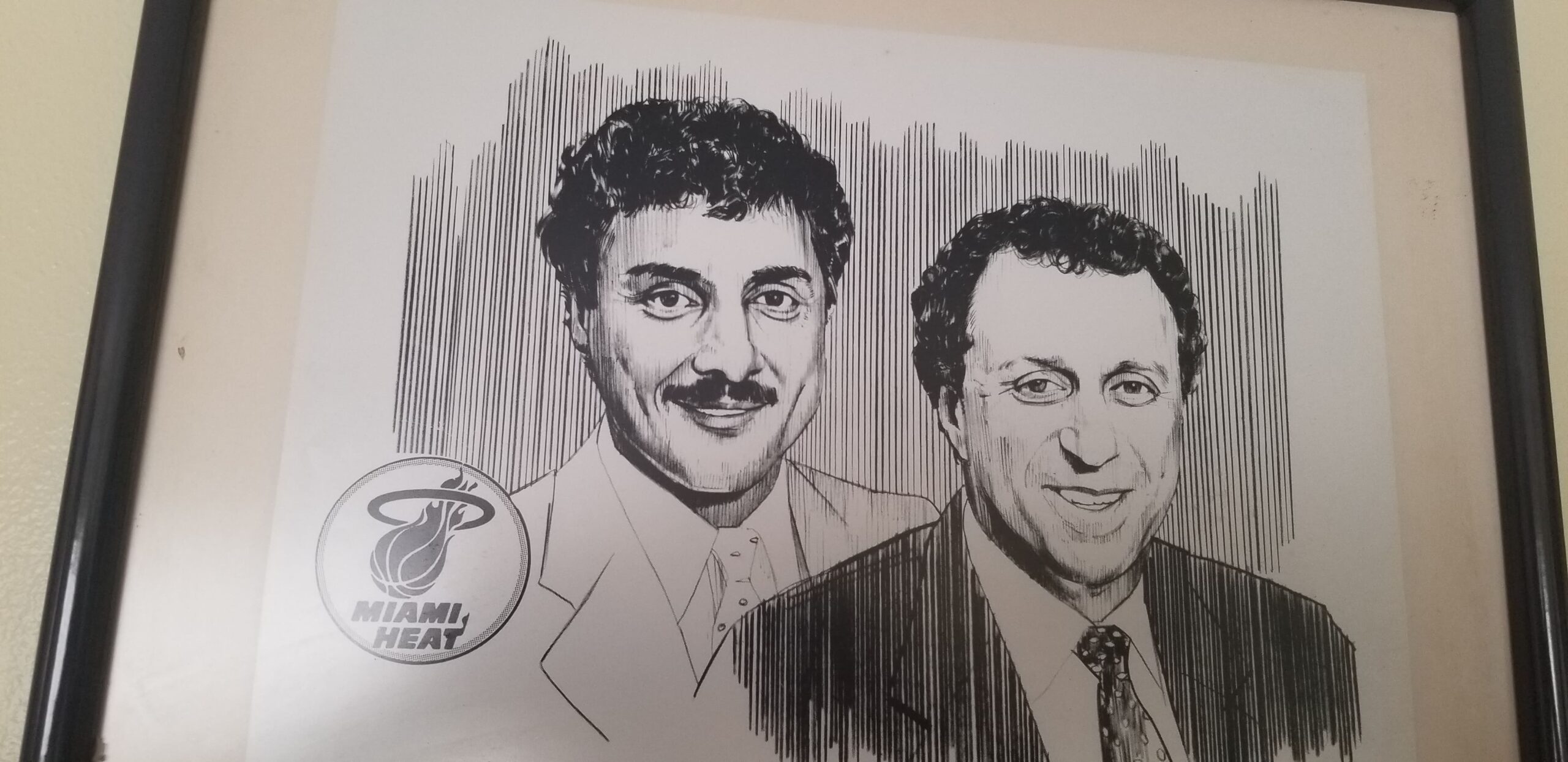 "Good basketball always starts with good defense" - Bob Knight
Proper Techniques to Remember.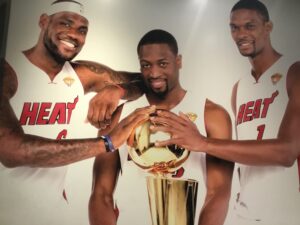 ON THE BALL:
Bend your knees as if you are sitting in a sitting position against a wall
Stay low as you slide your feet side to side, moving both feet at the same time
As you slide, you should have one foot slightly in front of the other for balance.
Your eyes should be focused on your opponent's stomach
Your arms and hands should be active keeping your balance and flicking at the ball
Be aware of your opponent's strong hand. Entice him or her to use the off-hand to dribble
When your opponent picks up the dribble, push up on him or her to pressure the pass
OFF THE BALL:
POSITIONING
As a rule you should stay between your man and the basket
Point to your man with one hand and point to the ball with the other. Your head is the point in the triangle.
Your eyes should be focused at the midpoint between your man and the ball, you can see both with peripheral vision
HELP & RECOVER
If your teammate gets beat off the dribble, be in a position to help vs dribble penetration and be able to help and recover back to your man
Staying low and sliding your feet is as important off the ball as on the ball
Vs an opponent's shot, locate your man and body him or her away from the rebound
….then pursue the rebound
CLOSE-OUTS
Rotate to a perimeter shooter with little choppy steps
Contest the shot with your hand closest to the shooter's hand
Contest the shot without running past the shooter
Turn and body the shooter from getting the rebound
Remember, defense ends when the shot is made or when the defensive team rebounds a missed shot
BALANCE, FOOTWORK, ANTICIPATION AND POSITIONING = A GOOD DEFENDER!!
Just as life's experiences has molded you into the good person you have become, so has your basketball experiences shaped you into the player you are and the improved player you aspire to be. As you know in every basketball game, someone will win and someone will lose. You already know this before any given game so the information isn't surprising. Likewise, in time through personal maturation, you learn to be prepared to handle the outcome either way. However, the lesson that I would like young students of the game to learn and emphasize, is that the journey, which encompasses the process of developing fundamentally sound basketball skills and enjoying the experience, is far more valuable in the long run than the outcome of the game.
The real joy and love of "playing" basketball comes in competing. Once again, in order to be an effective or outstanding competitor, the development of fundamentally sound basketball skills is imperative. At the same time there is an opposing team trying to prevent you from exercising your talent and come away from the game with a win. There-in lays the pleasure of competing. Professional basketball players are paid to win. It is a business and they are in the business of winning. Young basketball players and coaches of young players, however, should have different goals in mind. As much as we all want to win, learning to develop personal skills while playing together in concert with fellow teammates striving for a common goal, is far more important – on and off the court.
I coached in a World Championship Hoop-It-Up 3 on 3 Tournament in South Florida and we lost the championship game 10-9 to a very good team from Jacksonville as time expired. The boys we played against were older and more experienced than our guys. I was happy to hear we were in that division. It is always good to play good competition because you have to play well and play together to be successful. The tougher the competition the greater the reward and experience!
That Jacksonville team was very physical defensively and kicked our collective butts the day before but it was a different story in the championship game. Our guys had a positive approach to playing well especially since they were embarrassed the day before by this team. We gave them all they could handle and almost pulled out the championship. I was proud of the way our guys regrouped mentally and physically. They were better players for the experience when they left that day than when they entered the park the day before!
Even though they walked away with the 2nd place plaques, they learned to play as a team, used the experience of being overwhelmed by a team one day to compete for the championship the next and learned they should never give up on themselves or their teammates. This was far more than just a basketball game. It was an invaluable life experience with an important life lesson. There will be times in life when you will fall down – that doesn't make you a failure. Failure is when you give in and you don't get up to try again. Learn from your experience, have confidence and try again.
Win or lose - YOU ARE A WINNER!
Together Everyone Achieves More
"Life is about turning obstacles into opportunities."
                                                                                                     George Raveling
Proper Techniques to Remember:
Keep you Head Up and look at the other Rim when dribbling the ball up the court
…Peripheral Vision
Dribble at a speed that will allow you to get up the court without losing the ball
…SLOW DOWN
Bend your knees and keep the dribble low (no higher than you waist)
Dribble with the hand that is away from the defense
Protect the ball with your body when setting up an offense
Dribble with your fingertips, not the palm of your hand
A good ballhandler can dribble effectively with either hand
Change of pace, change of direction to escape defender
There are only 4 reasons to Dribble a Basketball:
To create a shot for a teammate or yourself (including creating a better passing angle)
To penetrate to the basket
To advance the ball up the court
To get out of trouble
Dribble Drills to Practice:
Crossover
Spin
Inside-Out
Between Legs
Behind the Back
Zig Zag
3 Dribbles up, 2 Dribbles Back, Crossover
Change of Pace, Change Direction (Hesitation)
Speed, Push Dribble
Do all of the above Dribbling Drills with 2 Balls
REMEMBER, SLOW DOWN, KEEP YOUR HEAD UP, EYES ON THE OTHER RIM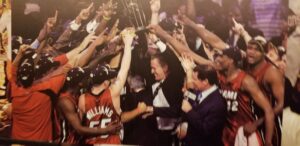 A Fast Break is when the offensive team has more players attacking the basket than players defending. 
For Example – 4 on 3, 3 on 2, 2 on 1
Important things to know and remember:
Spacing

Players filling the wings get real wide, running inside the sideline, as you run looking over your inside shoulder to the middle of the court

Control your speed

Angle Cuts

Wing players make hard, timely cuts to the basket, from top of the key extended, to above the low post box.

A bank shot is a good option here

Point Guard

Bring the ball up the middle of the floor. It gives you more options on the break

Pass the ball ahead if your wing players are open

Keep your head up looking at the rim to be able to see everything going on ahead of you (Peripheral Vision)

Stop at the top of the key and look to make a two handed bounce pass to a cutting teammate. Keep your balance

Step to the elbow in the direction of the pass to angle a return pass

Keep your penetrating dribble if the defense keeps retreating to the basket. You may have a layup or a mid-range shot inside the foul line

Remember, when leaving your feet in the lane, think shot first, pass second.

Always dribble at your own speed. Don't rush it

Reward your bigs for running the floor by looking for and passing to them.
If no advantage, use your pull back dribble and set up the offense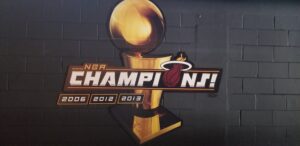 Proper Techniques to Remember:
For right handers, your right foot should be slightly in front of the left.
For left handers, your left foot should be slightly in front of the right.
Feet should be shoulder width apart in a comfortable position.
Establish a routine you are comfortable with before each free throw

If you dribble the ball to get a rhythm, repeat the same amount of dribbles every time before you shoot a free throw.
As you go through your routine, visualize your shot going in with eyes on the rim.  You are preparing your mind for success!

Now that you are ready for the shot, remember:

Three things must happen on every shot:
1. Bend your knees (LIFT)
2. EXTEND your arm to the sky
3. FOLLOW THROUGH with your hand and fingers

The last two fingers the ball touches as it leaves your finger tips are your index (pointer) & middle fingers.
With your elbow in (like shooting darts), take a deep breath and take the shot.
If it's a two-shot foul, make or miss, step back off the line, gather yourself, stepforward to the line & go through your routine again.
Be positive and expect the shot to go in.
Do not get discouraged if you miss a shot – you will adjust and make the next one!
Intangibles are things you do to help your team be successful that don't show up on the stat sheet.
Examples of intangibles for basketball players:
*Pass to an open teammate who may have a better shot than you
*Make a pass that leads to a pass that leads to a basket (hockey assist)
*Set good, solid screens to get teammates open
*Take charges (offensive foul on the opponent)
*On defense, box out your opponent on a shot so a teammate can rebound
*Take responsibility for your mistakes
*Be patient and positive with teammates turnovers
*Root for your teammates success when you are on the bench
*Be at practice, games and meetings on time (or early) and ready to participate
*Think TEAM first, me second. Sacrifice for the team
*Trust your teammates on defense. Verbally communicate
*Listen to your coach and try to do what he or she asks
*Get a good night's sleep & eat well so you can physically and mentally give it your best
*Respect your coaches, teammates and officials
*Thank those who have made you a better player and person
*Show sportsmanship whether you win or lose the game
BE A LEADER, NOT A FOLLOWER!!
"Great effort springs naturally from a great attitude."
-Pat Riley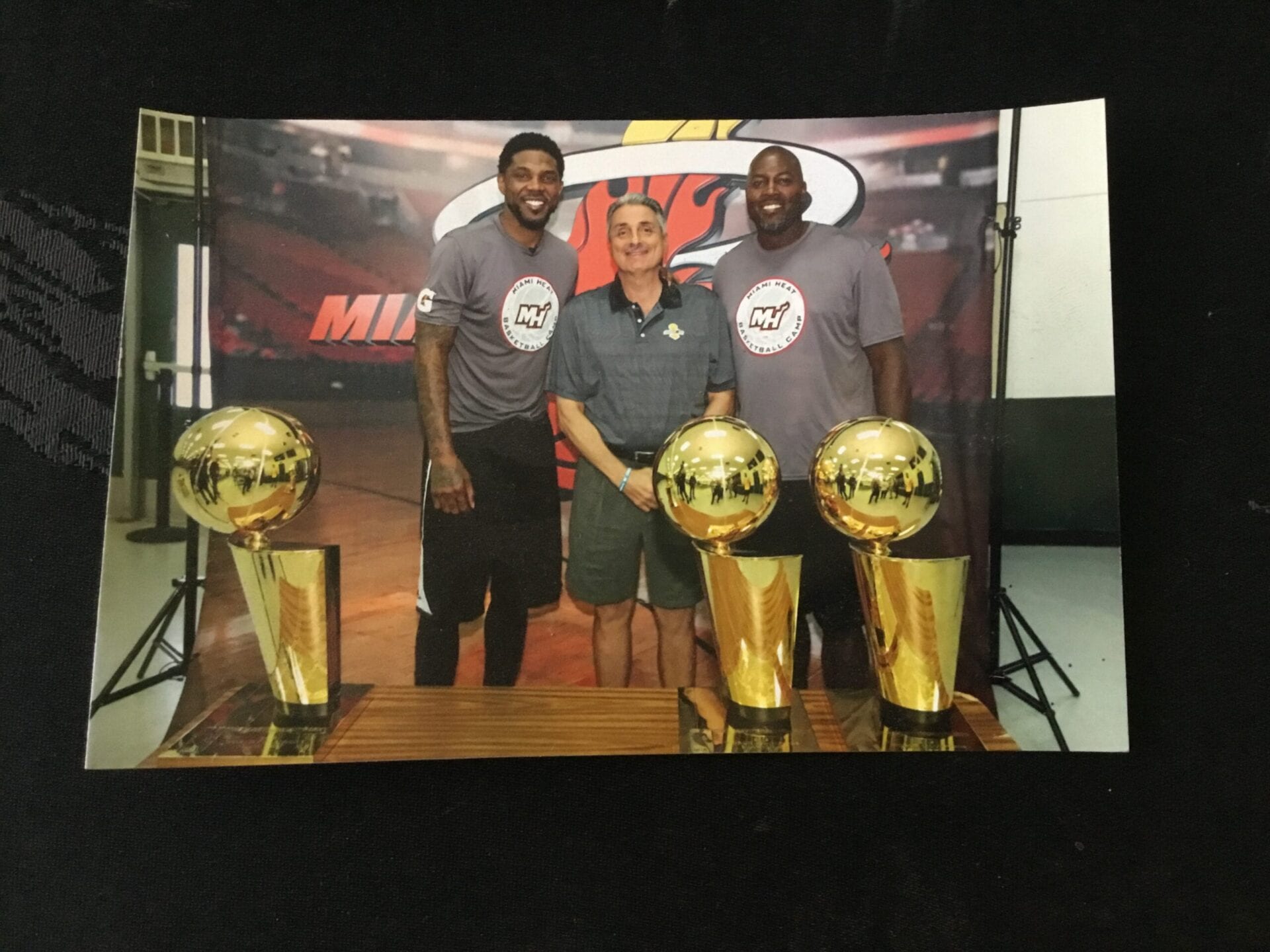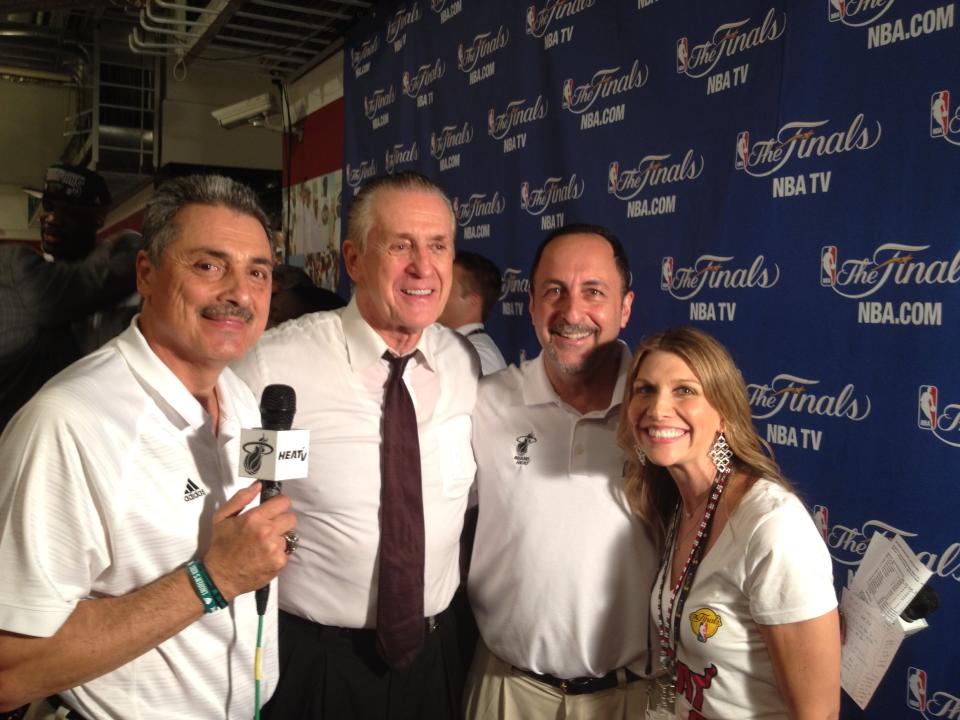 "I've learned that people will forget what you said, people will forget what you did, but people will never forget how you made them feel."
Maya Angelou
Kindness is mindfully treating people with consideration, compassion, and respect.
There are many ways to show kindness:
Look people in the eye, smile and say hello when you see them for the first time that day
Good manners and politeness are soft expressions of kindness i.e. Please, Thank-you, etc
By helping those who can't help themselves
For example:

 Helping someone up when they fall down
 Giving up your seat on the bus or in a waiting room to  an elderly person who is standing
 Cheer up someone who is sad with a kind word or smile
Leave a nice note for a loved one
Having Gratitude - thanking a mentor, a teacher, a coach, someone you look up to
Complementing others and make them smile. By lifting them up, you lift up yourself
Admit when you are wrong and apologize
Respect the differences that make us all unique
Kindness is contagious. Being friendly to people is a catalyst for them to be friendly
Being kind makes you feel good about yourself, not just the person you're being kind to You are empowered to help people feel better about themselves. They, in turn, will more be inclined to spread kindness and friendliness.
"No act of kindness, no matter how small, is ever wasted."    
Aesop
"Be Kind."       
Tony Fiorentino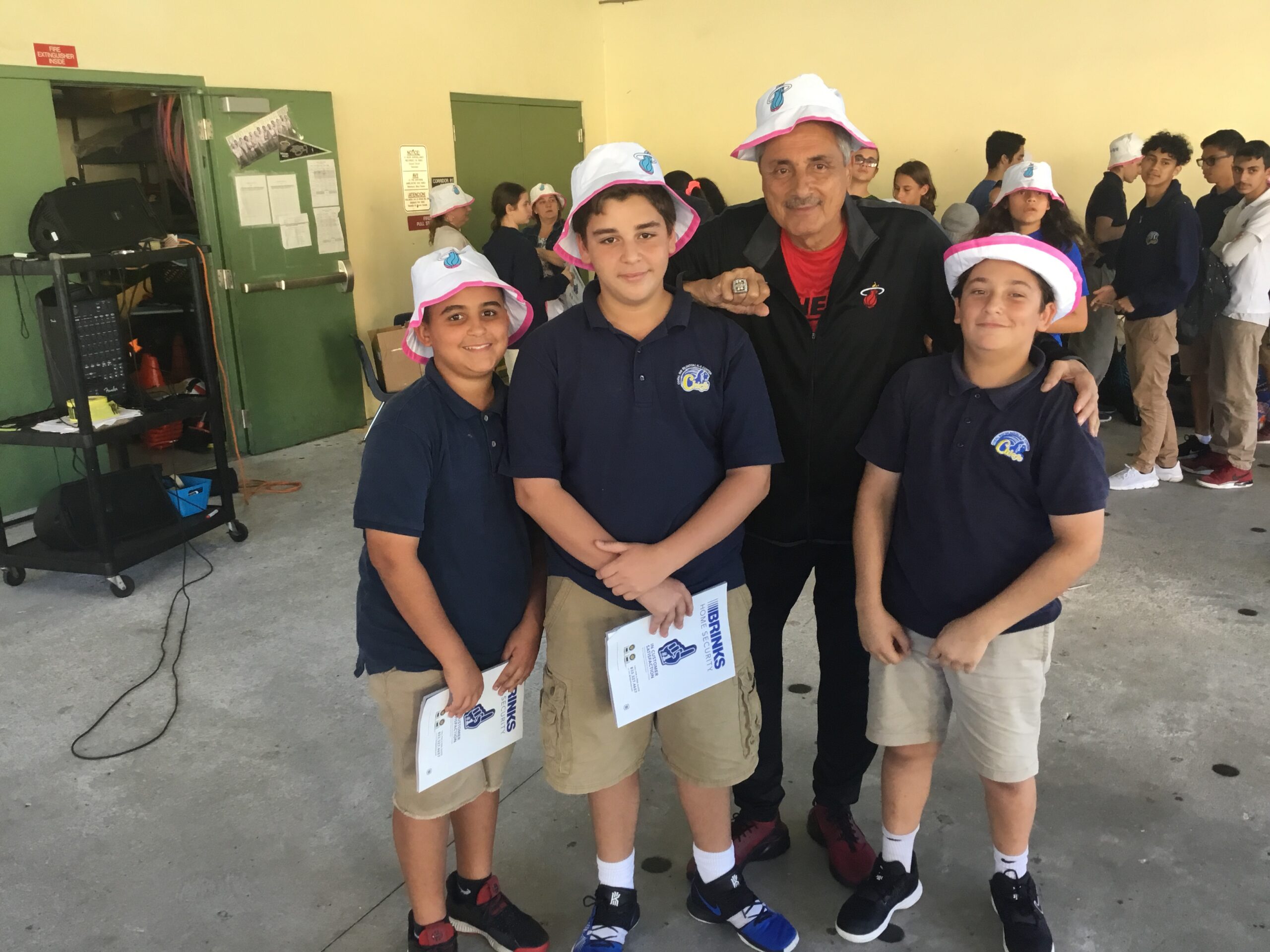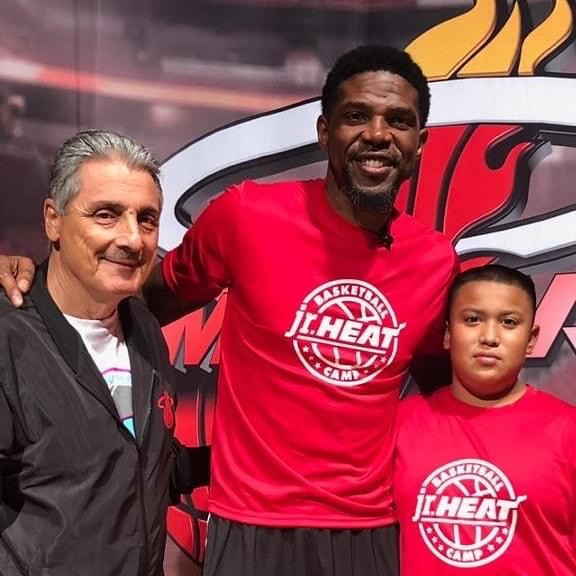 "Nothing great was ever accomplished without enthusiasm."
- Ralph Waldo Emerson

Whether you are a coach, CEO, owner of a business, or an organizer of a local neighborhood group – your leadership is an important factor for your success!
Qualities of a Leader:
Preparation¸ organization and problems solver.
Gratitude. Appreciate those you lead.
Treating everyone fairly doesn't mean treating everyone the same.
Keep an open mind – don't rush to judgement. Patience.
Be accountable for your actions.
Integrity. Doing the right thing is always right - not what is easy or popular.
Be secure enough to admit your mistakes.
Leaders create an atmosphere of sharing ideas with their staff.
Delegate responsibilities.
Be loyal to your constituents and cause.
Don't take yourself too seriously.
Lead with enthusiasm and positive example.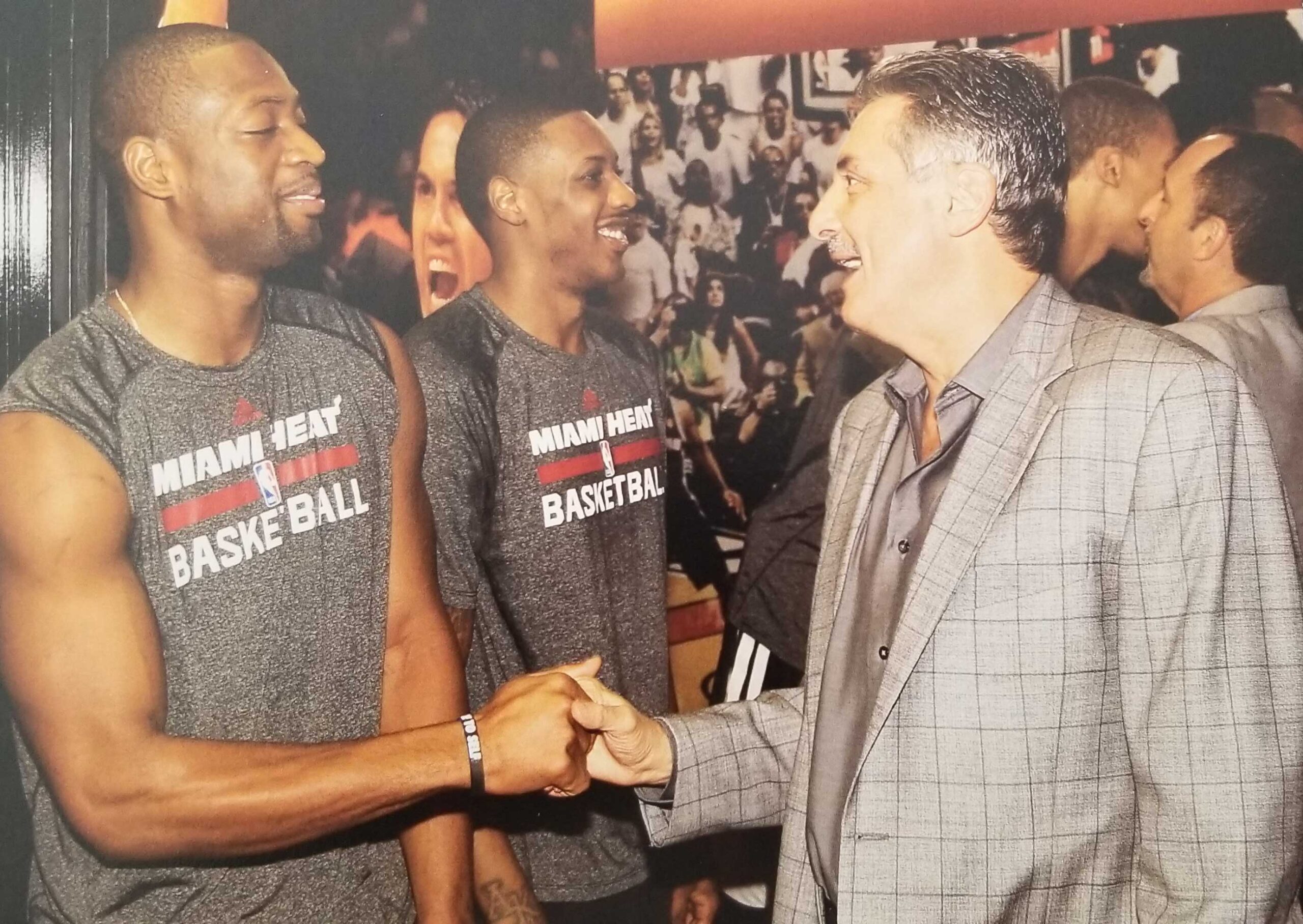 "Leadership is not about titles, positions or flow charts; it is about one life influencing another."
- Anonymous
Do the following with your less dominant hand:
ON THE COURT
10 Taps on backboard or wall
Stationary Dribble

Slow, then Lower and Faster
Inside Out
Back & Forth, Side to Side

Dribbling Drills on the Move

Push Dribble
Change of Pace
Inside Out
3 Dribble up, 2 Back

Catching Passes with Off-Hand Only
Passes with Off-Hand Only

Chest Pass
Bounce Pass
Behind the Back Pass - Chest & Bounce

Off-Hand Layups
OFF THE COURT
Squeeze a Tennis Ball while watching TV

Do Normal, Everyday Things with Your Off-Hand-

Opening Doors
Brushing Your Teeth
Carrying Books
Texting
Eating
Using the TV Remote

Washing the Car
Raising Your Hand in Class
Household Chores

Making your bed
Setting the Table for Dinner
Cleaning the Table
Carrying Groceries

Write Your Name on a sheet of Paper 10x Each Day
The muscles in your forearm, fingers and wrist will get stronger the more you use your off-hand off the court!!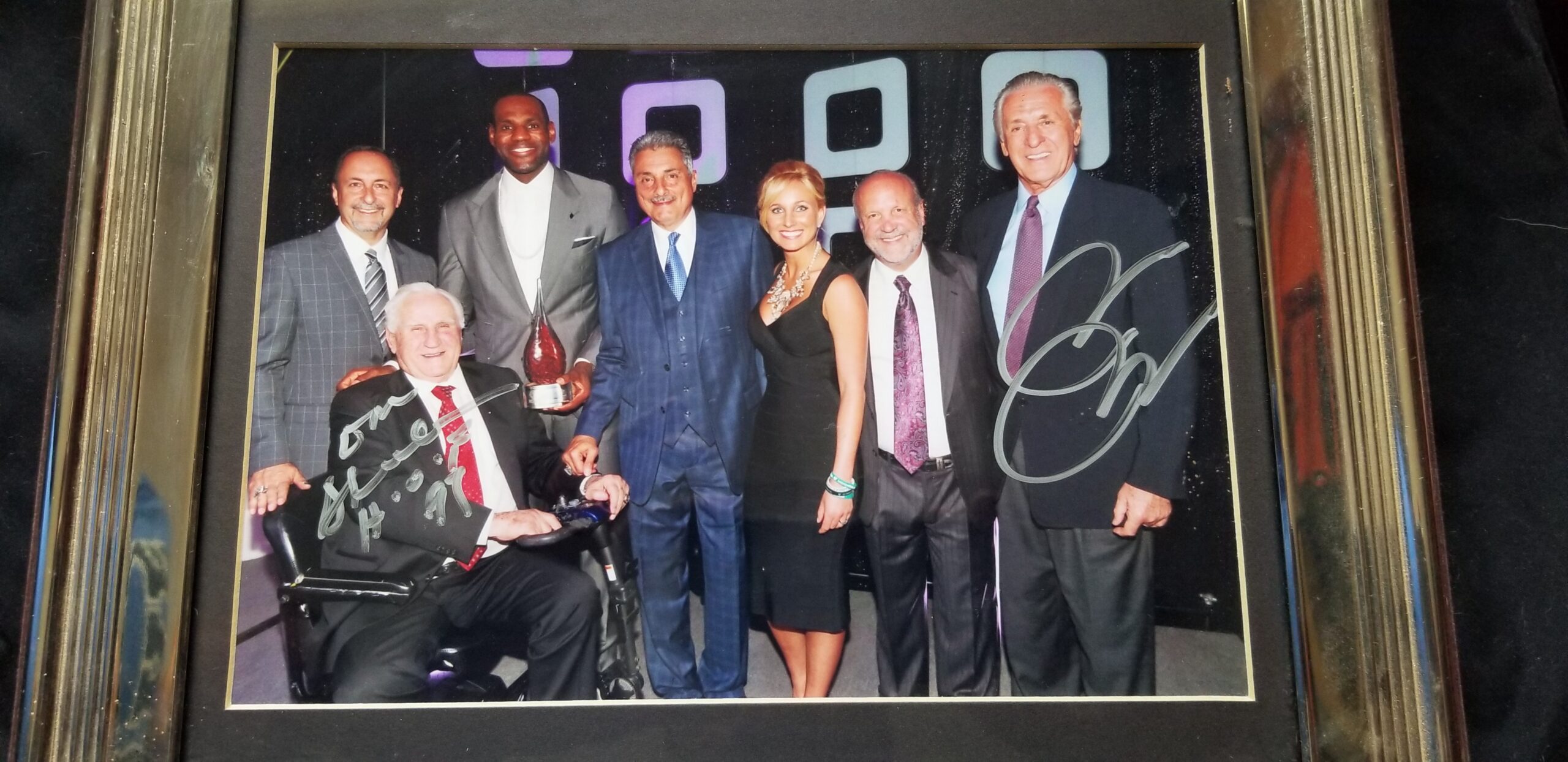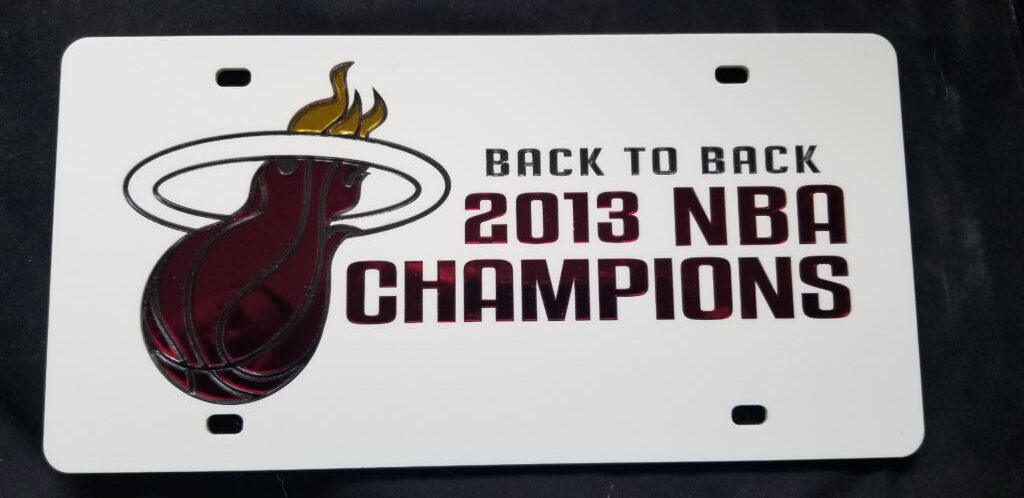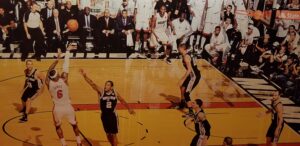 To make it a positive experience for all involved in youth sports, your participation is paramount. Consider the following:
Your role as a parent is to be supportive and encouraging to all participating in youth sports.
Winning or losing is not the priority – participating is.
The first step to encouraging your child to accept their role on a team is your acceptance.
Yelling instructions to your child during a contest is disruptive – not supportive.
If you have a "problem" with a coach or game official, discuss it with them privately. While your intentions may be honorable, airing criticism  publicly serves no good purpose.
Sportsmanship is important in sports. Children will emulate the actions of adults in how to handle winning and losing.
All youth in sports should be respected. It has nothing to do with ability or performance.
A child's performance is not a reflection on the athletic ability of the parent.
An athlete who is respectful, has good manners, listens to authority, can handle adversity and is a good teammate,  is a child a parent can be proud of.
"If you're having fun, that's when the best memories are built" -Simone Biles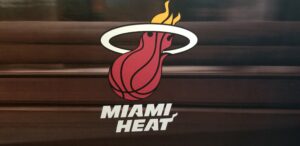 Proper Techniques to Remember:
Pass with two hands whenever possible

It is more accurate
It is stronger.
You may have to change direction of the pass adjusting to the defense


Right Handers – step with your Right Foot in the direction of the pass - Left Foot Pivot.

Left Handers – step with your Left Foot in the direction of the pass – Right Foot Pivot

Follow through on the pass with a downward motion creating a back spin on the ball which is easier to catch

A pass to an open stationary teammate should be just above the waist
A pass to a guarded teammate should be away from the defender
A pass to a moving or a basket cutting teammate should be to the outside shoulder, leading them in the direction they are going

Do not try to hit a homerun – make the simple pass
Do not "telegraph" your pass. Look the defender off so you don't give away the direction of the pass

Vs pressure, ball fake first (fake a pass) before passing to "freeze" defenders
Before throwing a cross court skip pass, ball fake first to "freeze" defenders. Fake it To Make It!!

PASS TO AN OPEN TEAMMATE
PASS TO A TEAMMATE WHO HAS A BETTER SHOT
       "Teamwork is the essence of life."                                 
                                                                  Pat Riley
Be a coach/ leader on the court
Demand the ball from your teammates and run the show
Keep your cool under pressure and your teammates will follow your lead
Always know time, score and situation, especially late in game
Know and implement the coach's offensive philosophy

ie: Push the ball up the floor and attack the rim?
Slow it down and set up half-court attack?
Combination of both?

Recognize and exploit match-up advantages
Recognize if the opponent is in a Zone or M-M defense
Organize offensive set-up to attack opponent's defense
Know strengths and weakness of teammates
Handle defensive pressure without committing a turnover.
Good assist/ turnover ratio
Be able to handle the ball with either hand
Always dribble with your head up

Read defensive pressure
See and pass to open teammates
Deliver pass to moving/ basket cutting teammates

Bring the ball up in the middle of the floor in a fast break situation = increases options
Goal is to get your team a good shot especially with the game on the line
Make your free throws at crunch time
Know and implement what defense the coach wants you in

ie:  Zone or M-M?
Full court pressure?
Traps?
Be a leader off the court. Lead by example!
  "Don't just look, make sure you see. There's a BIG difference."
Ron Rothstein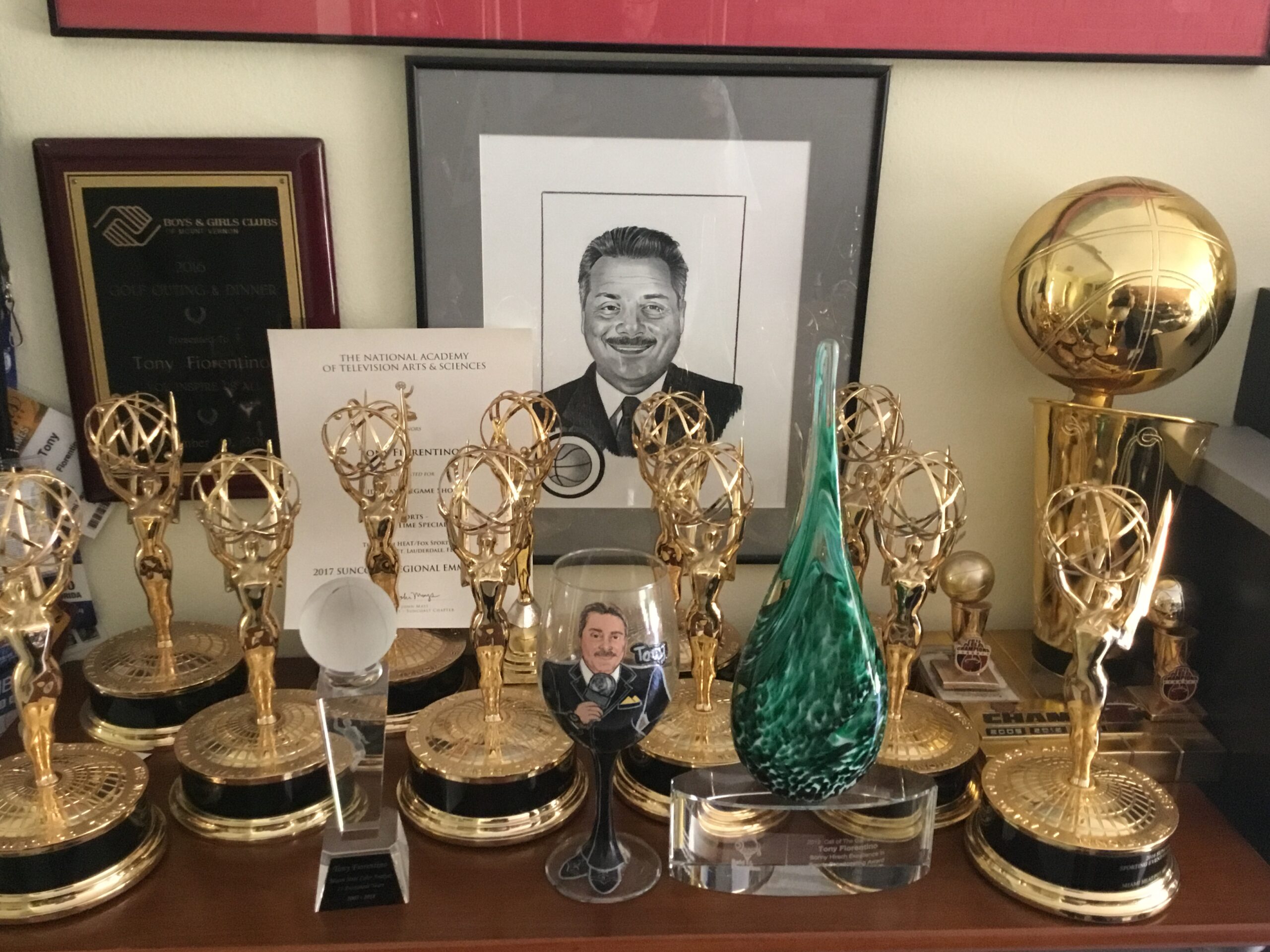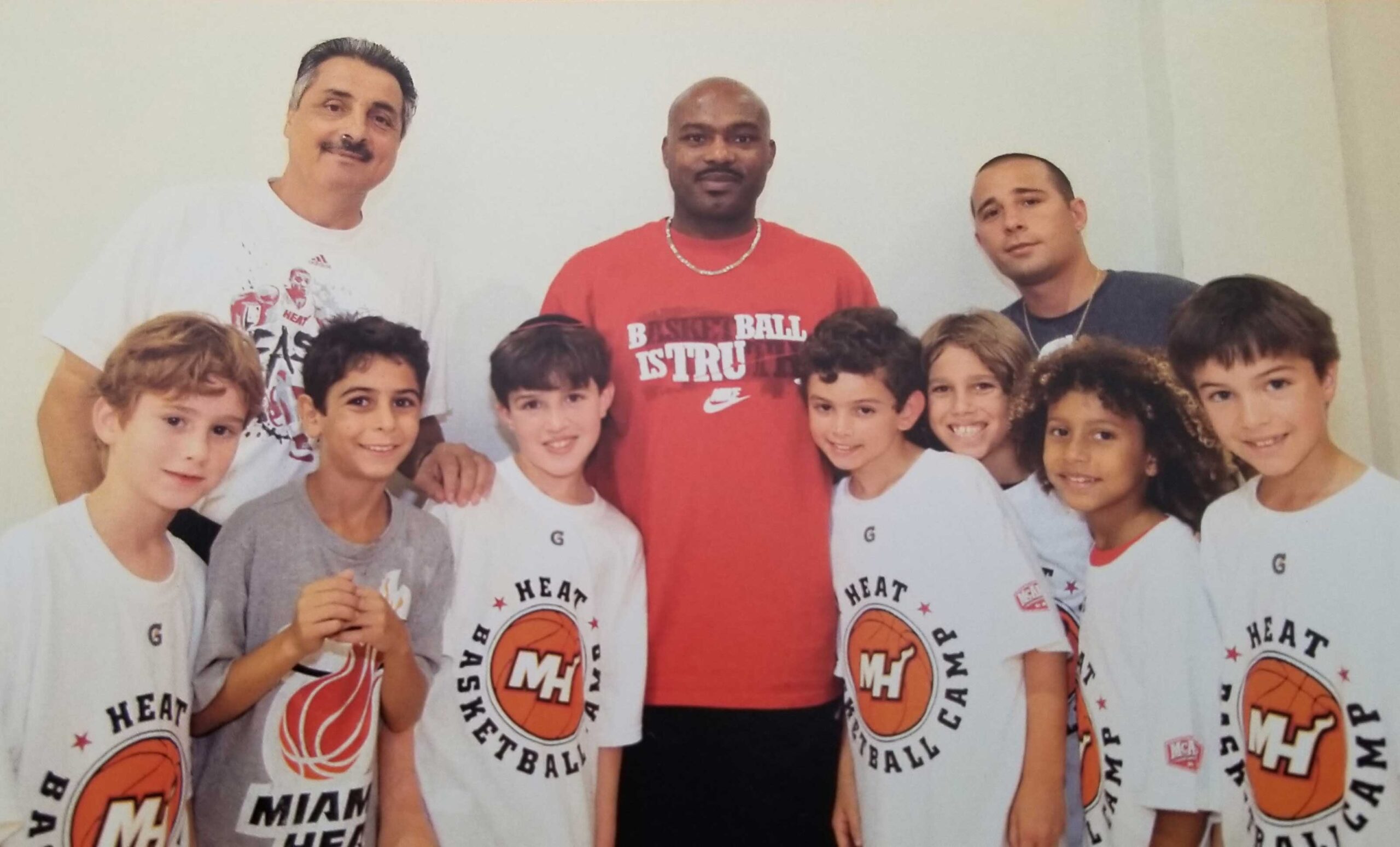 A familiar saying in sports is "practice makes perfect". A more accurate one is that PRACTICE MAKES PERMANENT.What and how you practice will determine your progress as a basketball player. To get the most out of practices you must consistently utilize proper techniques. For example, to be a good shooter, you must keep your elbow in (like you're shooting darts) for accuracy and range. If you are practicing with your elbow out, you are reinforcing poor shooting form. Practice makes permanent. Proper balance, shooting hand under the ball, knees bent, proper release etc are all-important techniques to becoming a good shooter. Let's face it, only a small percentage of basketball players are born with the ability to be great shooters. The rest of us have to work at becoming good shooters.
It has been my experience in working with young people in my private lessons that they have developed poor shooting form growing up. They started playing at a young age, having to "heave" the ball in hopes of reaching the basket. Inadvertently, they developed poor shooting form which stayed with them even though they no longer had a problem getting the ball to the basket. If you combine proper techniques with constant repetition, you can eliminate the old habits and replace them with a better, more productive way to shoot. Your shooting percentage will improve as well as your range.
Debbie Black was one of the premier players in the WNBA. She is 5'2 and was the smallest player in the league. She was a tenacious competitor who won the WNBA's Best Defensive Player of the Year Award in 2001. She had been told her whole career that she couldn't shoot and that resigned her to the fact that she couldn't. Defenses would leave her all alone on the perimeter, daring her to shoot. When she came to the Miami SOL at age 34 she began working with assistant coach Jenny Boucek on her shooting form. Through many hours of diligent work and thousands of shots, Debbie became a threat shooting the open shot on the perimeter. Defenses were more conscious of contesting her shot and this helped our team's offense. Debbie helped lead the SOL to a playoff berth in only our second year in the league.
The moral of the Debbie Black story? First, you are never too old to create good habits for yourself; and second, PRACTICE MAKES PERMANENT!! Remember, reinforcing proper techniques is the key to improving your game.
"The more I practice, the luckier I get."
                                                         Gary Player
                                                         Golf Hall of Fame
"No rebounds. No rings." A profound assessment by Hall of Fame Basketball Coach Pat Riley! Coach Riley has 9 World Championship Rings so it is wise to assume he knows what he is talking about.  Rebounding in basketball is about timing and relentless effort. In sports in general, it's about responding after a poorly played game or loss. How one responds is essential.
 It's like life itself. How we respond to adversity (difficulty, misfortune) reveals our true character. Confidently rebounding in a positive way is an important element to achieve success. 
Let me tell you a story: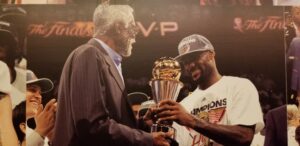 In 2010 LeBron James, the most celebrated basketball player of his generation, decided to leave the Cleveland Cavaliers after 7 seasons to join the Miami HEAT in search of an NBA championship which had eluded him in Cleveland. This was a very unpopular decision in the sports world and probably for the first time in his career, King James, as he is called, had  to deal with harsh criticism. He had a very good regular season while teamed with Dwayne Wade & Chris Bosh and helped lead the HEAT to the 2011 NBA Finals to face the Dallas Mavericks.
 Here's where it gets interesting. The Mavericks beat the HEAT in 6 games to win their first championship.  After averaging nearly 27 ppg & with a 76% free throw % in the regular season, LeBron averaged only 17.8 ppg and shot 60% free throws in the series. He admitted after the series that he was trying to please his critics and it put too much pressure on him. He was disappointed in himself for letting his teammates down.
As LeBron explained later, after a few weeks of keeping to himself and being depressed, he decided he would never let a performance like that happen again. He vowed to himself that he would play his game and not worry what critics might say. He started to work out again in preparation for the following season. The result: LeBron led the HEAT to 2 straight World Championships in 2012/2013 and was voted the Most Valuable Player in both Finals. Instead of continuing to feel sorry for himself, LeBron learned from his failure and had the courage and ability to take advantage of other opportunities to reach his goal! The best thing that ever happened to King James was losing to Dallas in the Finals. He rebounded to become a World Champion!
 As we go through life, there will be times when we have to deal with adversity. It happens to everyone. Rebound with the resolve to take advantage of the next opportunity. You're only a failure if you fall and don't get up to try again.
 "Fall down seven, get up eight."               Dwyane Wade
Proper Techniques of Rebounding:
Offensive:
Rebound the ball with two hands
Judge the distance, arc and direction of the shot to determine where the rebound may bounce off the rim to
Spin off the opponent, if necessary, to get to where you can rebound the miss. Read contact
Change pace, change direction pursuing the rebound
Constant, quick movement to the boards for the rebound makes it difficult for the opponent to body you away from the rebound
A good rebounder thinks every shot by a teammate is a miss and attacks the offensive boards
To score a put-back:

Tuck the ball in with elbows out
Keep the ball at least chest high
Shot fake to "freeze" the opponent
Shoot the ball with the hand opposite the defense
Go up strong expecting contact and FINISH

Bigs follow their shot
Defensive:
Position for the rebound with the shot in the air
Locate your man when the shot goes up and body him/her off the boards
Hold your ground, don't get pushed under the rim (strong lower body leverage)
Pursue the rebound with two hands
Expect contact = be strong and aggressive pursuing the rebound
A good rebounder rebounds in "traffic"
When rebounding, protect the ball and look to outlet the ball to a guard. Use an escape dribble if necessary to create an angle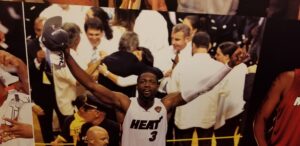 RESPECT IS POLITE EXPRESSIONS OF CONSIDERATION AND HONOR
Great coaches not only teach how to play the game of basketball but the proper way to play it as well. A basketball player who appropriately respects himself as well as the game is always prepared to do his best when he steps on the court. His sneakers are laced; his shirt is tucked in; he is not wearing jewelry and he is ready to do his best to help his team succeed. This preparedness is the case for every single game as well as every single practice. In any team-oriented sport, you have an obligation to the team and to yourself to be mentally and physically ready to do your best to help the team succeed. You also have to be willing to sacrifice personal gains and put the team's success first. Very often in team sports, success eludes teams not because of what opponents do to them, but because of what they do to themselves from within. Selfishness has no place on a basketball court, the hockey rink or the football or baseball field. "Getting your own" leads to more failures team wise than anything an opponent may do. How does one become team oriented while enjoying the game personally and being successful as a team? Read on!
When you respect the game, you . . . . :
Give it your best effort every time you play
Hit an open teammate rather than force a bad shot
Acknowledge a teammate's assist to you
Try to hold your own defensively to help your team stop or contain an opponent
Don't cheat to win a game
Root for your teammates in the game when you are on the bench
Listen to your coaches and try to do what he/she asks of you
Get your rest so you can perform at a high level
Are always looking out for your teammates
Demonstrate good sportsmanship regardless of the outcome of the game
Always put the team's best interest ahead of your own
"A true teammate knows it's not about being better than one another, but making one another better."
- Coach Mac
SHOOTING
Most would agree, the skill you get the most fun out of in basketball is shooting and making a shot! There is always room for improvement – but how? It's all about proper techniques, repetition of practicing proper techniques, staying within your range, and confidence.
Here are some tips:
Techniques
Elbow in when shooting a perimeter shot.
For right-handed shooters, draw an imaginary line from the big toe on your right foot, up through your right knee up to your right elbow. Toe, Knee, Elbow.
For left-handed shooters, the big toe on left foot, up thru left knee, up to the left elbow.
Have balance when you shoot.

Right Handers – right foot positioned slightly in front of the left foot
Left-Handers – left foot positioned slightly in front of the right foot

When you spot up for a shot :

Hands ready to catch the ball
Knees bent as you receive the pass
Take a short step to the rim with your pivot foot as you receive the ball (GLIDE STEP)
Right Handers step with your left foot (Pivot foot)
Left-Handers step with your right foot (Pivot foot)

All of the above action gives you a rhythm to shoot the ball
Three things need to happen on every shot :

Bend your Knees = LIFT. The further out, the more you bend
EXTEND your arm to the sky
FOLLOW THRU with your fingers and hand

Lift and extension get the ball on an arc to the rim,
the follow thru gets the shot thru the net = Swish

The last two fingers the ball touches on the release is the index (pointer) finger
and the middle finger
Your off-hand is on the side of the ball to balance the ball in your shooting hand
and releases at the instant the ball leaves your shooting hand

Keep your eyes on the rim as you shoot your shot

Pay attention to all of the above techniques when you practice shooting until it becomes second nature.
You know what your range is when you make at least 11 shots out of 20 in a normal shooting motion (45%) from a set distance.
"You can't always make the shot, but you can always make an effort."
-Glen Rice
RESPECT YOURSELF
    *Respect is "polite expressions of consideration and honor"
    *You show respect for yourself by having good manners, by saying please and thank
      you when you should.
    *You show respect for yourself by having pride in how you dress and act.
    *You show respect for yourself by always trying to do the right thing.
    *You show respect for yourself and others by being early or on time.
    *Be a leader, not a follower.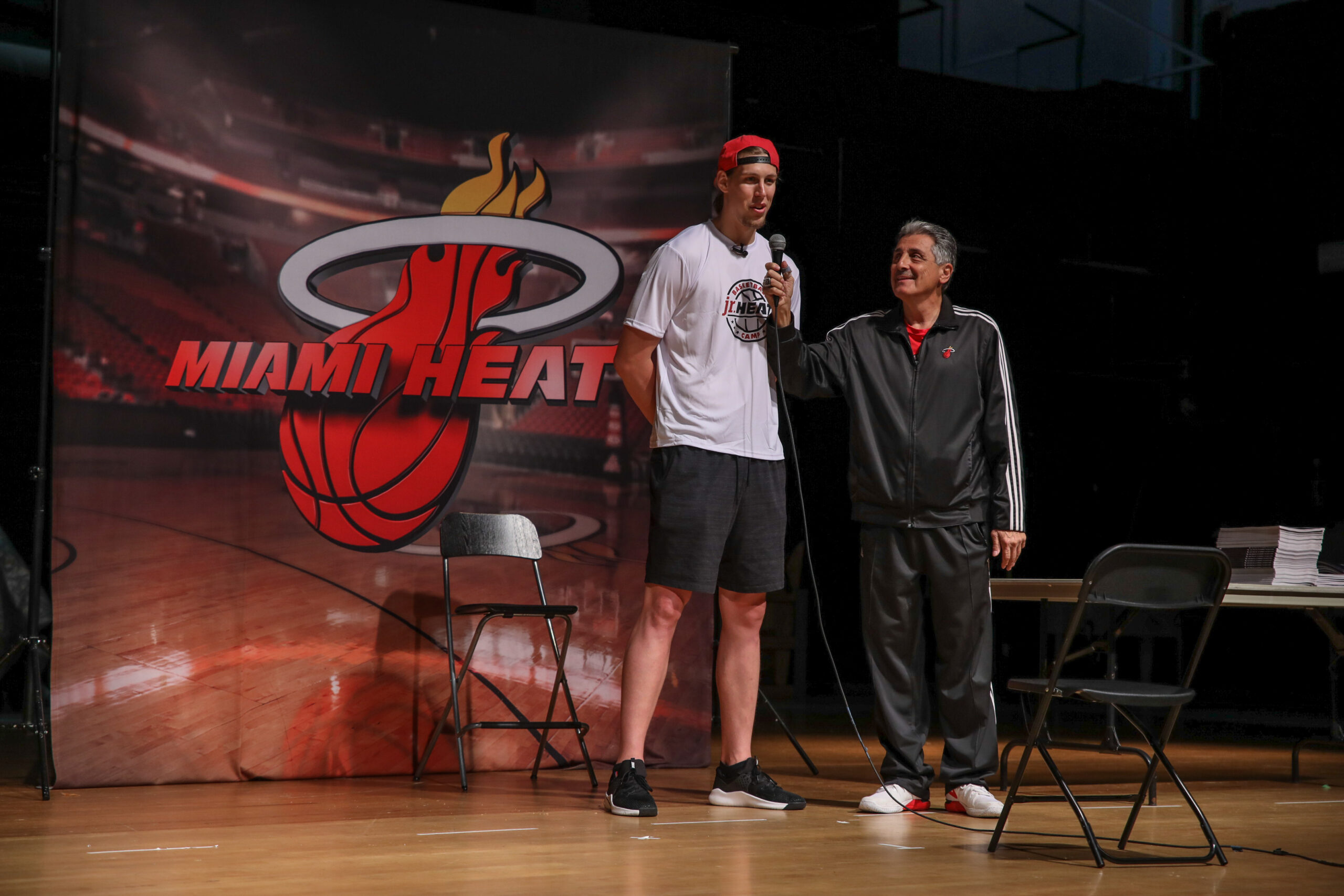 RESPECT FOR OTHERS
     *You show respect for others by being patient with their mistakes.
    *You show respect for others by not interrupting them when they are speaking
      to you or in a conversation with someone else.
    *You show respect for your parents, for your teachers and for your coach
      by listening to what they have to say, the first time they say it.
    *You show respect for others by doing kind deeds & accepting that we are
      all different and embracing those differences.
    *You show respect for others by thanking those who have helped you become
      who you are. Showing gratitude.
    *Have compassion - care for others.
TAKE RESPONSIBILITY FOR YOUR OWN BEHAVIOR
*When you make a mistake, be honest about it. Own up to your mistakes.
    *Don't look to blame others when things don't work out in your favor.
    *Be responsible by making good decisions.
    *Stop complaining about misfortune and try to turn a negative into a positive.
    *Creating good habits creates good behavior.
  "Treat people the way you want to be treated. Talk to people the way you want to
  be talked to. RESPECT is EARNED, Not given."             
Hussein Nishah
Thinking the game of basketball and knowing how to play it enhances one's ability to enjoy the game and play it at its highest level.
Run the floor with good spacing and with purpose
Always move on the court with your head up and aware of where the ball is
Move at a speed that allows you to keep your balance
Make hard, timely cuts to the rim
Change pace, change direction to get open
Always know time, score and situation
Ask questions when you're not sure what the coach wants
Practice with the same intensity that you play the game
PRACTICE MAKES PERMANENT 
Ball fakes and shot fakes "freeze" defenders. Fake it to make it
Always try to rebound with two hands
Take pride in your defense and work hard to perfect it
Balance, footwork, anticipation and positioning = a good defender
Don't just hear your coach's voice – listen to what he or she is saying
Know and accept your role - do what is best for the team
Know your limitations – don't try to create a miracle
HAVE FUN!!
"Dwyane Wade was a world class basketball player – 3 NBA Championships, NBA Finals
MVP, Gold Medal Olympian – and was always one for the smartest players on the court."
-Tony Fiorentino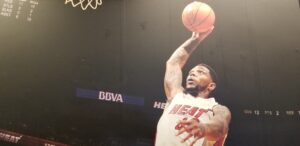 Trying out for a basketball team at any age can be a nerve-racking experience.
Here are a few tips to help you do your best to make a team:
Make sure you get a good night's sleep the night(s) before tryouts.
You want to be alert mentally & physically as well as have a lot of energy
Eat well. It will help you keep up your strength as you exert yourself
Stay hydrated. Drink a lot of water
Arrive early - ready to go
Dress the part. Have your shirt tucked in and your shoelaces tied.
Look like a basketball player
Make sure you are stretched and ready to go. The last thing you need is to pull a muscle and can't play at your best
Do drills, play games, etc with a lot of energy & enthusiasm. Coaches love players who hustle and have a strong work ethic
Demonstrate you are a team player by:

Passing to open teammates (share the ball)
Setting screens to help teammates get open
Talking on defense to communicate and help teammates
Rooting for others trying out
Complimenting others who make a good play
Having patience with yours and other mistakes

Ask the coach if you can guard the best player in drills and games. You'll get his/her interest to watch you play.
"Don't let what you can't do get in the way of what you can do" John Wooden
i.e. If you are a good shooter to 15-16', don't start shooting threes in tryouts

Take a deep breath, play with confidence, and go get 'em.
Good Luck!!
YOU ARE A WINNER IF YOU:
GIVE YOUR BEST ALL THE TIME
LISTEN TO YOUR MOM, DAD, GRANDPARENTS, TEACHERS AND COACHES
HAVE GOOD MANNERS
HELP SOMEONE UP WHEN THEY FALL DOWN
ARE HONEST
TAKE RESPONSIBILITY FOR YOUR OWN ACTIONS
KNOW THE DIFFERENCE BETWEEN A REASON AND AN EXCUSE
ARE HAPPY WITH A FRIEND OR TEAMMATE'S SUCCESS
SHARE THE BASKETBALL ON THE COURT
RESPECT OTHERS
RESPECT YOURSELF
THANK THOSE WHO HELP YOU IN LIFE
HANDLE VICTORY AND DEFEAT IN A HUMBLE, RESPECTFUL WAY
ARE KIND AND CONSIDERATE TO OTHERS
LEARN FROM YOUR MISTAKES
"Things may come to those who wait, but only the things left by those who hustle."
-Abraham Lincoln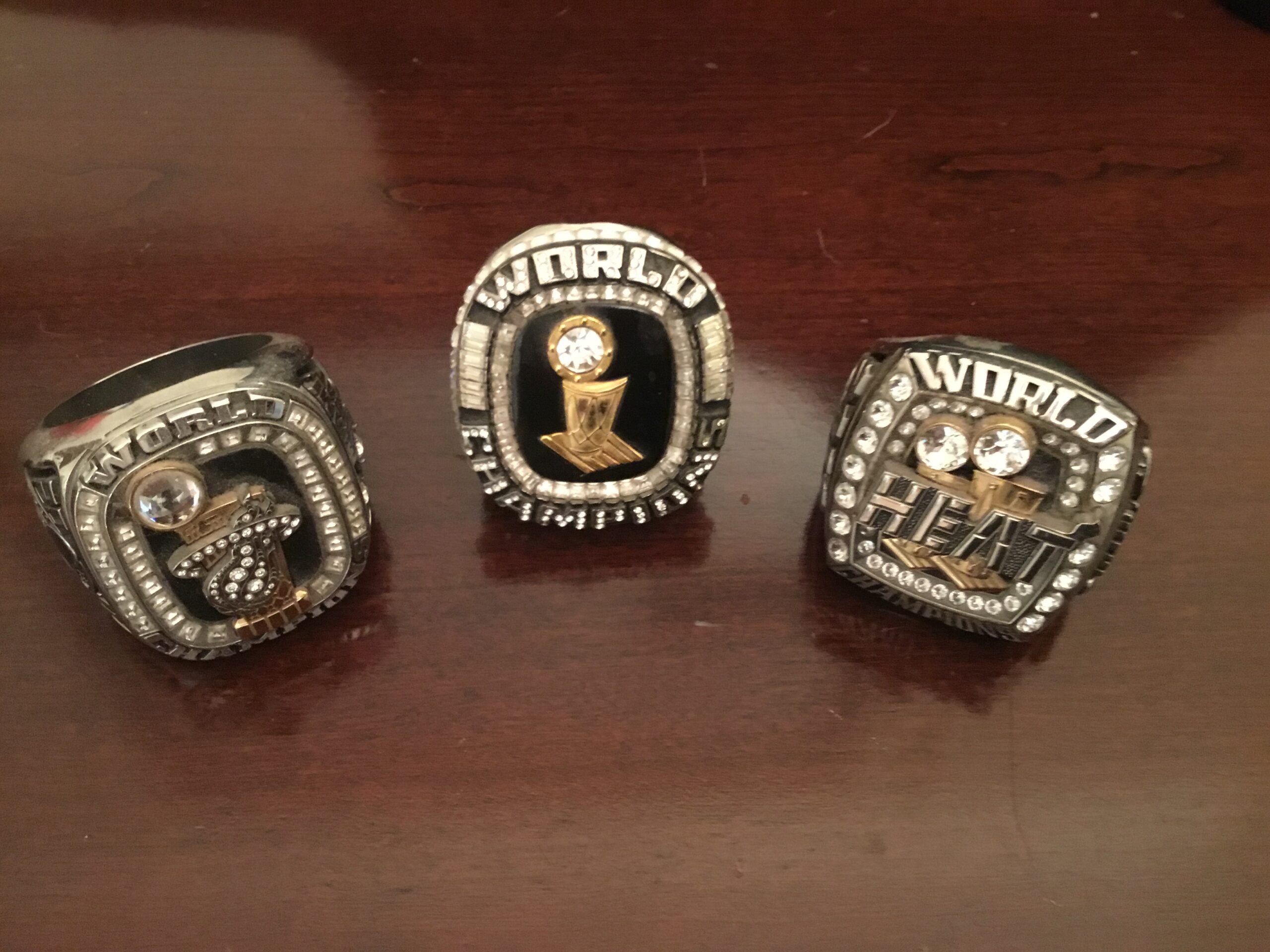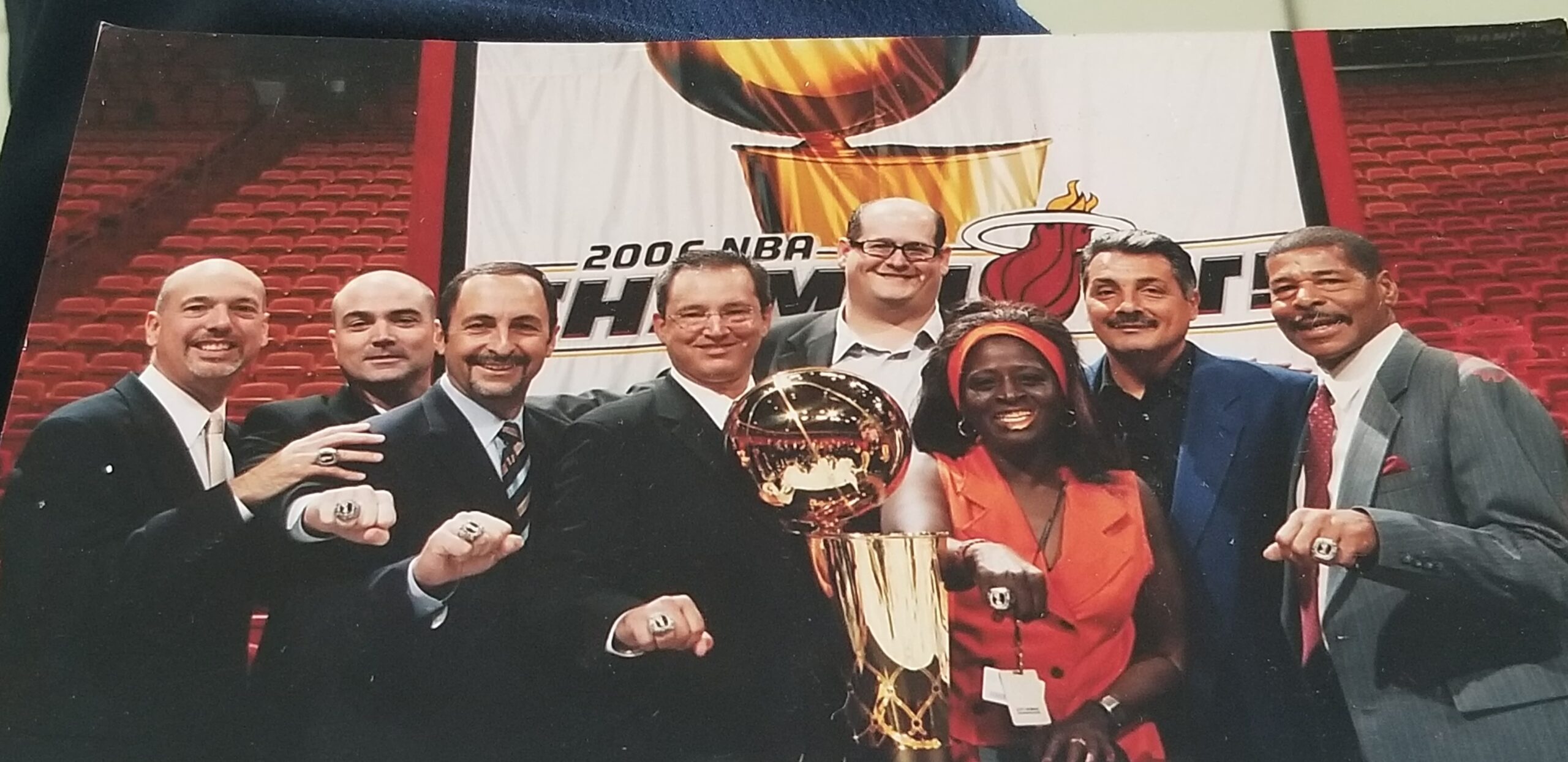 Patience, Spacing, Ball Movement & Ball Fakes go a long way to attacking a Zone Defense successfully

Penetrate seams in the zone to draw 2 defenders = Draw and Kick
Shot Fake or Ball Fake to "freeze" defenders before making a pass
Swing the ball from side to side – make the zone shift
Flash open areas in the zone, preferably from behind the zone
Flash to an open area just vacated by a teammate
Be in a Triple Threat position with the ball on the perimeter
Post Pass = inside to weak side passes
 Skip Pass over the zone that's collapsing in the paint (Fake Pass First)
Set screens on the perimeter to set up teammates for a shot
Be aggressive, under control and patient in your attack
Bigs pursue offensive rebounds
On a shot, perimeter players cover the backcourt to defend a fast break
On a missed shot, "jam" the rebounder to disrupt an outlet pass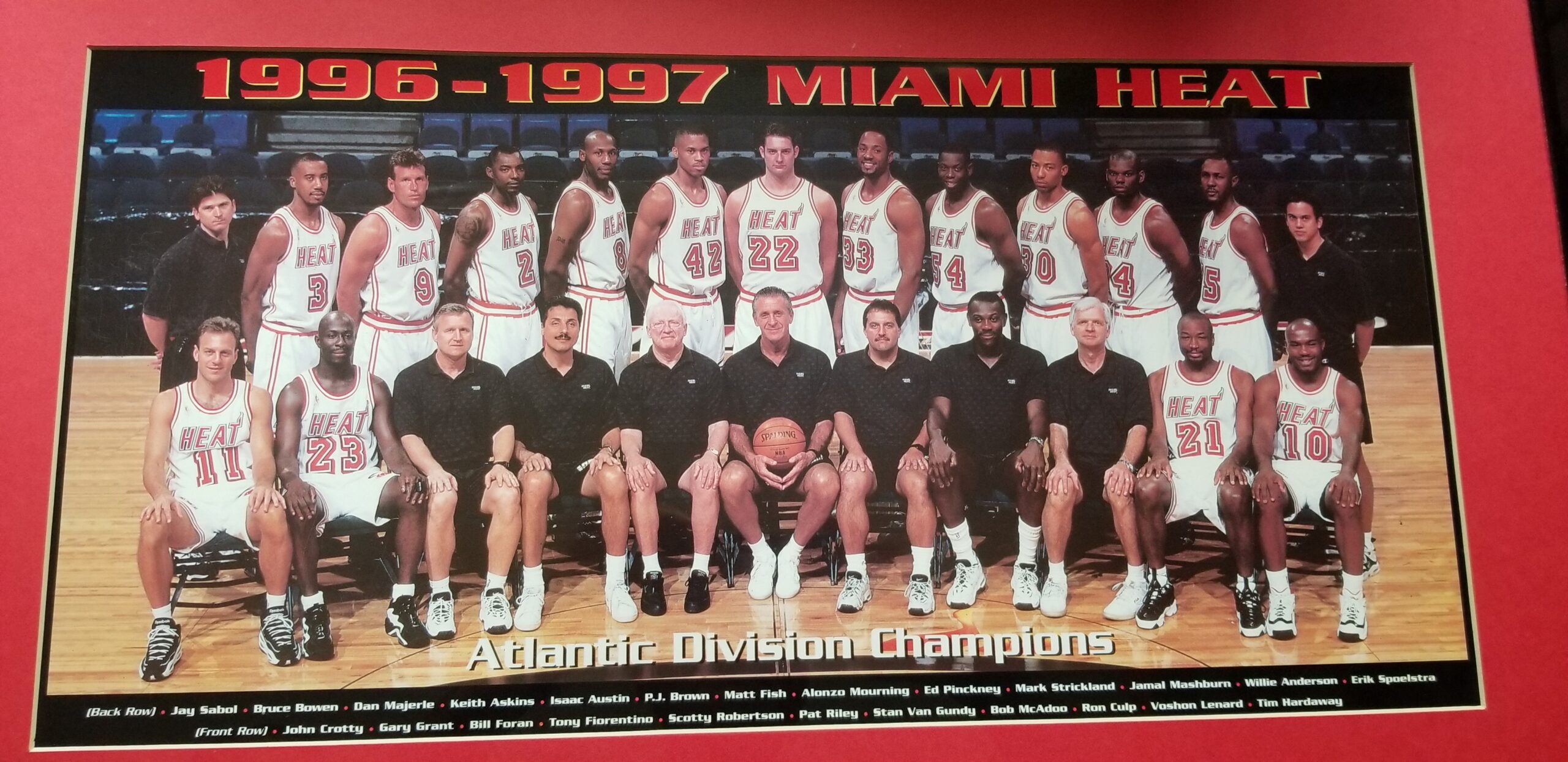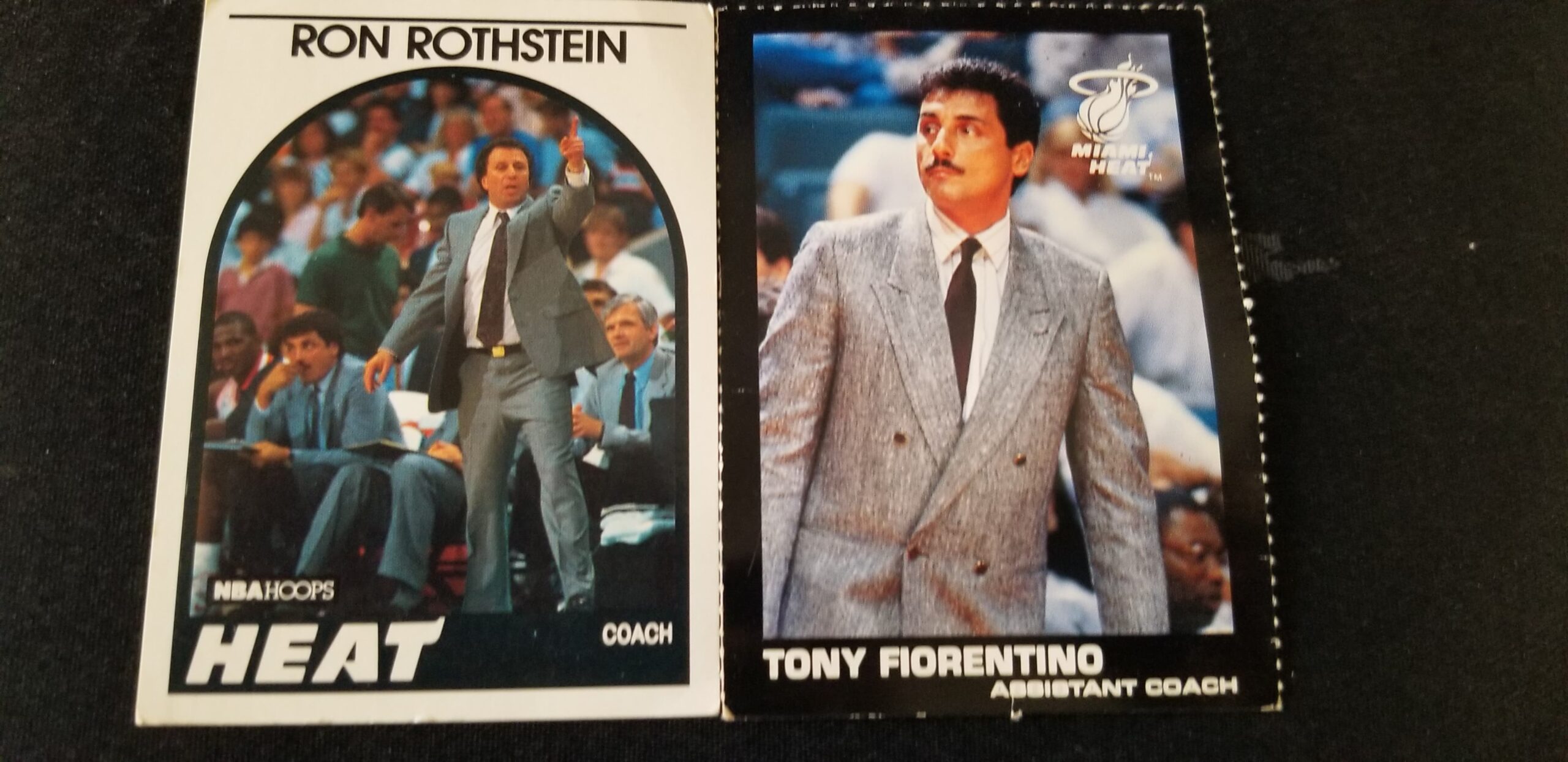 "Courage is grace under pressure."
Ernest Hemmingway
"It takes guts and humility to admit mistakes. Admitting we're wrong is courage, not weakness."
Roy T. Bennett
"Success is not final, failure is not fatal: it is the courage to continue that counts."
Winston Churchill
"You cannot swim to new horizons until you have courage to lose sight of the shore."
William Faulkner
"Above all, be the heroine of your life, not the victim."
Nora Ephron
"Courage doesn't always roar. Sometimes courage is the little voice at the end of the day that says I'll try again tomorrow."
Mary Anne Radmacher
"Without courage, wisdom bears no fruit."
Baltasar Gracian
"Vulnerability sounds like truth and feels like courage. Truth and courage aren't always
comfortable, but they're never weakness."
Brene' Brown
"Courage is the first of all human qualities because it is the quality which guarantees
the others."
Aristotle
"I learned that courage was not the absence of fear, but the triumph over it. The brave man is
not he who does not feel afraid, but he who conquers that fear."
Nelson Mandela
"It take courage to grow up and become who you really are."
E.E. Cummings
"You become courageous by doing courageous acts. Courage is a habit."
Mary Daly
"Why not go out on a limb? That's where the fruit is."
Mark Twain
"What would life be like if we had no courage to attempt anything."
Vincent Van Gogh
"You get in life what you have the courage to ask for."
Oprah Winfrey
"Your time as a caterpillar has expired. Your wings are ready."
Anonymous
GRATITUDE The quality of being thankful, readiness to show appreciation for and to return kindness.
Oxford Languages
'Gratitude is not only the greatest of virtues, but the parent of all virtues."
Marcus Tillius Cicero
"We must find time to stop and thank the people who make a difference in our lives."
John F. Kennedy
"Gratitude paints little smiley faces on everything it touches."
Richelle E. Goodrich
"As you get wiser, you'll realize how lucky you are for everything that happens to you."
Maxine LaGace'
"It is not happy people who are thankful. It is thankful people who are happy."
Anonymous
"When a person doesn't have gratitude, something is missing in his or her humanity."
Elie Wiesel
"Nature happens, but sometimes, if you're not told just how special it is, you take it for granted. The same can be true with people."
Julienne O'Connor
"The happiest people are not those who have the most, but those who are the most grateful for what they have."
Mokokoma Mokhonoana
"I owe undying gratitude to my patient parents."
Konrad Lorenz
"Be mindful. Be grateful, Be positive. Be true. Be kind."
Roy T. Bennett
"Gratitude is the best attitude."
Anonymous
"Being grateful changes how you view yourself and how you deal with everyone around you."
Filling the Jars
"Thank you for being the reason I smile."
Anonymous
"The best leaders are often the best listeners and the most open to new ideas."
Pat Riley

"Leadership is unlocking people's potential to become better."

Bill Bradley

"I don't know any other way to lead but by example."

Don Shula

"Great leaders don't tell you what to do. They show you how it's done."

Anonymous

"We all leave footprints as we journey through life. Make sure yours are worth following."

Anonymous

"The first task of leadership is to promote and enforce collective loyalty, also known as teamwork."

Bill Parcells

"Leadership is communicating to people their worth and potential so clearly that they are inspired to see it in themselves."

L. David Marquet

"Create unselfishness as the most important team attribute."

Bill Russell

"They don't care how much you know until they know how much you care."

Pat Summitt

"One of the greatest talents of all is talent to recognize and develop talent in others."

Colin Powell

"Be enthusiastic as a leader. You can't light a fire with a wet match."

Anonymous

"Leadership is based on inspiration, not domination; on cooperation, not intimidation."

William Arthur Ward

"Reason and judgement are the qualities of a leader."

Tacitus

"Shout praise, whisper criticism."

Coach Don Meyer

"Great leaders create more leaders, not followers."

Roy. T. Bennett

"Life is not qualified by fluent English, branded clothes or a rich life style. It is
measured by the number of faces who smile when they hear your name."

Anonymous

"Alone we can do so little, together we can do so much."

Helen Keller

"A life is not important except in the impact it has on other lives."

Jackie Robinson

"Feeling gratitude and not expressing it, is like wrapping a present and
not giving it."

William Arthur Ward

"Seeking the very best in ourselves means caring for the welfare of other
human beings."

Epictetus

"Don't aspire to just make a living but aspire to make a difference."

Denzel Washington

"Try to be the rainbow in someone's cloud."

Maya Angelou

"Be somebody who makes everybody feel like somebody."

George Raveling

"The quality, not the longevity, of one's life is what is important."

Martin Luther King Jr

"There are two ways of spreading the light: to be the candle or the mirror that
reflects it."

Edith Wharton

"The unexamined life is not worth living."

Socrates

"An inheritance is what you leave with people. A legacy is what you leave in them."

Craig D. Lounsbrough
"Success is to be measured not so much by the position that one reached in life as by the
obstacles which he has overcome."

Booker T. Washington

"The more people you help become successful, the more successful you become."

Steve Harvey

"Success in life comes not from holding a good hand, but in playing a poor hand well."

Denis Waitley

"The only place success comes before work is in the dictionary."

Vince Lombardi

"If you don't have confidence, you'll always find a way not to win."

Carl Lewis

"Believe me, the reward is not so great without the struggle."

Wilma Rudolph

"Success means being satisfied with what you do every day. It's being proud of the better
person you are becoming."

Dwyane Wade

"A successful person never loses, he either wins or learns'"

John Calipari

"The road to success is always under construction."

Arnold Palmer

"Patience, persistence, and perspiration make an unbeatable combination for success."

Napoleon Hill
"You don't have to be Magic to be special. You already are. You're YOU!

Earvin "Magic" Johnson

"…I've failed over and over again in my life, and that's why I succeed."

Michael Jordan

"You can't always be the most talented person in the room, but you can be
the most competitive."

Pat Summitt

"Tough players are hard to play against, but easy to play with."

Jay Bilas

"It's hard to beat a person who never quits."

Babe Ruth

"Be the hardest working person you can be. That's how you separate yourself
from the competition."

Stephen Curry

"You have no idea what you're capable of until you try."

Anonymous

"By failing to prepare, you are preparing to fail."

Benjamin Franklin

"Life is about turning obstacles into opportunities."

George Raveling

"You have brains in your head
You have feet in your shoes
You can steer yourself in
Any direction you choose."

Dr. Seuss

"The potential for greatness lives within each of us."

Wilma Rudolph

"Be the reason someone smiles today."

Anonymous
"If you have a positive attitude and constantly strive to give your best effort, eventually
you will overcome your immediate problems and find you are ready for great
challenges."
Pat Riley
"Effort is a choice."
Anonymous
"Don't put in half of the effort unless you're okay with half of the results."
Anonymous
"Winning is not everything but making the effort to win is."
Vince Lombardi
"We can push ourselves further. We always have more to give."
Simone Biles
"When you go the extra mile, it's never crowded."
Anonymous
"Always make a total effort, even when the odds are against you."
Arnold Palmer
"Sometimes, things may not go your way, but the effort should be there every
single night." 
Michael Jordan
"For every disciplined effort there is a multiple reward."
Jim Rohn
"Strength and growth come only through continuous effort and struggle."
Napoleon Hill
"The hard days are the best because that's where champions are made."
Gabby Douglas
"Don't expect front row seats if you're giving nosebleed effort."
Eric Thomas
"Replace excuses with Effort, replace laziness with Determination and everything
else will fall into place."
Anonymous
"There is no substitute for hard work. If you work hard and prepare yourself, you
might get beat, but you'll never lose."
Nancy Lieberman
"Good sportsmanship goes beyond the game; it starts with respect." Tommy Hilfiger
"It is your response to winning and losing that makes you a winner or loser."
Harry Sheehy
"Win or lose, do it fairly."
Knute Rockne
"If character is what you do when no one is watching, then sportsmanship is the conduct
with everybody watching."
Bob Ley
"If you win through bad sportsmanship, that's no real victory."
Babe Didrikson Zaharias
"Win with style, lose with style."
Anonymous
"A lion never roars after a kill."
Dean Smith
"When you win, say nothing. When you lose, say less."
Paul Brown
"Class is striving hard to be the best at what you do while taking the needs of others
into consideration."
Roger Starbach
"NBA players are intense competitors, and it is truly humbling to know that my peers see me
as someone who exhibits sportsmanship and respect on the court."
Kemba Walker
"Sportsmanship is making sure you have respect for the guy you're playing across from."
Warren Moon
"True sportsmanship is excellence in motion."
Lorii Myers
"Be more concerned with your character than with your reputation. Your character is what
you really are while your reputation is merely what others think you are."
John Wooden
Pete Carril
HOF Basketball Coach
Princeton University

"Work harder to make things easier."
"Bad shooters are always open."
"The quality of the pass leads directly to the quality of the shot."
"The two ingredients in success in basketball are playing hard and playing intelligently."
"In a team sport like basketball, every time you help somebody else, you help yourself."
"Coaches win practices, players win games."
"Winning takes character and intelligence. It is the most important thing you can do
because it is a reaffirmation of your character."
John Wooden
HOF Basketball Coach
UCLA

"Just do the best you can. No one can do more than that."
"It isn't what you do but how you do it."
"Never mistake activity for achievement."
"Winning takes talent, to repeat takes character."
"It's not so important who starts the game but who finishes it."
"It's what you learn after you know it all that counts."
"Be quick but never hurry."
"A good coach can change a game. A great coach can change a life."
PAT RILEY
HALL OF FAME NBA COACH
"Great effort springs naturally from a great attitude."
"There are only two options regarding commitment, you're either in or you're out."
"Anytime you stop striving to get better, you're bound to get worse."
"Excellence is the gradual result of always striving to do better."
"It's what you get from games you lose that is extremely important."
"There is no such thing as coulda, shoulda or woulda.
If you shoulda and coulda, you woulda done it."
"People who create 20% of the results will begin believing
they deserve 80% of the rewards."
"In every adversity, there is a seed of equivalent benefit."
"In every contest, there is a moment that separates winning from
losing. The true warrior understands and seizes the moment."
"A champion needs a motivation above and beyond winning."
"When a great team loses through complacency, it will constantly
search for new and more intricate explanations to explain away defeat."
"The most difficult thing for individuals to do when they
become part of a team is to sacrifice, it is much easier to be selfish."
"The key to success is to learn to do something right and
then do it right every time."
"The main thing is to keep the main thing the MAIN THING."
HALL OF FAME NFL COACH

"Watch your actions, they become your habits.
Watch your habits, they become your character."
"The measure of who we are is what we do with what we have."
"The only place success comes before work is in the dictionary."
"If you aren't fired with enthusiasm, you will be fired with enthusiasm."
"Winning isn't everything – but making the effort to win is."
"If you cheat yourself in practice, you'll cheat yourself in a game;
and if you cheat in a game, you'll cheat yourself the rest of your life."
"The greatest accomplishment is not in never failing,
but in rising again after you fall."
"Winners never quit and quitters never win.
The Winner is always part of the answer.
The Loser is always part of the problem.
The Winner always has a program.
The Loser always has an excuse.
The Winner says, "Let me do it for you."
The Loser says, "That's not my job."
The Winner sees an answer for every problem.
The Loser sees a problem for every answer.
The Winner sees a green near every sand trap
The Loser sees two or three sand traps near every green.
The Winner says, "It may be difficult but it's possible."
The Loser says, "It might be possible but it's too difficult."
BE A WINNER!"
"How much fun your child is having should be the primary concern of all parents."
Coach Mac
"A word of encouragement during a failure is worth more than an hour of praise
after success."
Anonymous
"The way we talk to our children becomes their inner voice."
Peggy O'Mara
"Behind most every young child who believes in himself is a parent who believed first."
Matthew Jacobson
"What to do with a mistake: Recognize it, Admit it, Learn from it, Forget it."
Dean Smith
"I've learned that something constructive comes from every defeat."
Tom Landry
"Don't rescue your child from a challenge. Teach them how to face it."
Anonymous
"Sometimes the right path is not the easiest one."
Anonymous
"All kids need is a little help, a little hope, and someone who believes in them."
Earvin Magic Johnson
"If you want children to keep their feet on the ground, put some responsibility on their shoulders."
Anonymous
"Your child's success or lack of success in sports does not indicate what kind of parent you are."
Anonymous
"It is easier to build strong children than to repair broken men."
Frederick Douglas
"We may not be able to prepare the future for our children but we can at least prepare our children for the future."
Franklin D. Roosevelt
"Baseball is ninety percent mental, and the other half physical."
Yogi Berra

"Nobody in football should be called a genius. A genius is a guy like Norman Einstein."

Joe Theisman

"All right everyone, line up alphabetically according to your height."

Casey Stengel

Shelby Metcalf, College Basketball Coach, on meeting with one of his players who received 4 Fs and a D, "Son, looks to me like you're spending too much time on one subject."



"We have a great bunch of outside shooters. Unfortunately, all our games are played indoors."

Welden Drew
Former College Coach

1981. Tommy LaSorda, Dodger Manager, when asked what terms Mexican born pitching sensation Fernando Valenzuela might settle for in upcoming contract negotiations:
"He wants Texas."

"I want to rush for 1000 or 1500 yards, whichever comes first."

George Rogers
Former NFL Running Back

Frank Layden, former Coach and President of the Utah Jazz, asked a player "What is it with you. Is it ignorance or apathy?" The player said "Coach, I don't know and I don't care."


"When asked if he wanted his pizza cut in four slices or eight, Yogi Berra said "Better make it four, I can't eat eight."

"This year we plan to run and shoot. Next season we hope to run and score."

Billy Tubbs
Former College Coach

"I'll beat him so bad he'll need a shoe horn to put his hat on."

Muhammad Ali

A reporter asked Shaq if he visited the Parthenon while in Greece. Shaq said, "I can't really remember the names of the clubs that we went to."

Shaquille O'Neal

"I owe a lot to my parents, especially my mother and father."

Golfer Greg Norman

When Yogi Berra was asked why he went to so many funerals, he said "If you don't go to theirs, they won't come to yours."

Yogi Berra

"I don't think there's anybody in this organization not focused on the 49ers…
I mean Chargers."
Bill Belichick
"He's a guy who gets up at six o'clock in the morning regardless of what time it is."
Lou Duva
Boxing Trainer
"Sometimes they write what I say, not what I meant."
Pedro Guerrero
Former MLB Player
"It took me 17 years to get 3000 hits in baseball. I did it in one afternoon on the golf course."
Hank Aaron
When former NBA player Antoine Walker was asked why he took so many threes, he said
"because there are no fours."
"I'm not allowed to comment on lousy officiating."
Jim Fink
Former Saints GM
"We can't win at home. We can't win on the road. As general manager, I just can't figure out where else to play."
Pat Williams
NBA Executive
"The Germans have only one player under 22, and he's 23."
Kevin Keegan
Footballing Legend
"They shouldn't throw at me. I'm the father of five or six kids."
Tito Fuentes
Former MLB Player
"I was such a dangerous hitter I even got intentional walks in batting practice."
Casey Stengel
MLB Icon
When Mike Tyson was asked what will happen to him he said "Fade into Bolivian, I guess."
"I thought lacrosse was what you find in la church."
Robin Williams
"It's a job. Grass grows, birds fly, waves pound the sand. I beat people up."
Muhammad Ali
"I can dribble with my right hand and I can dribble with my left hand. I'm amphibious."
Charles Shackleford
Former NBA Player
"If at first you don't succeed…So much for skydiving."
Henny Youngman
"Remember, it doesn't matter whether you win or lose; what matters is whether
I win or lose.:
Darrin Weinberg
Author
"He treats us like men. He lets us wear earrings."
Torrin Polk
Former Football Player
Univ. of Houston
"I ain't gonna be no escape-goat."
Karl Malone
"Any time Detroit scores more than 100 points and holds the other team below 100,
they almost always win."
Doug Collins
"If you drink, don't drive. Don't even putt."
Dean Martin
"The driver has one foot on the brake, one foot on the clutch and one on the throttle."
Bob Varsha
Formula 1 Commentator
"I was thinking about making a comeback until I pulled a muscle vacuuming."
Johnny Bench
"What's the difference between a three-week old puppy and a sportswriter?
In six weeks, the puppy stops whining."
Mike Ditka
"Baseball, it is said, is only a game. True. And the Grand Canyon is only a hole in
Arizona."
George Will
Journalist
"He dribbles a lot and the opposition don't like it - you can see it all over their faces."
Ron Atkinson
Former Manager
Manchester United
"My only feeling about superstition is that it's unlucky to be behind at the end of
the game."
Duffy Daugherty
Former Football Coach
Michigan State
"Cross country skiing is great if you live in a small country."
Steven Wright
Comedian
"The only way to stop Jim Brown was to give him a movie contract."
Spider Lockhart
"Playing Polo is like trying to play golf during an earthquake."
Sylvester Stallone
"I raced a pregnant woman and came in third."
Tommy LaSorda
HOF MLB Manager

"I'm the oldest I've been right now."
Tim Sylvia
MMA Fighter

"I've never seen anyone on the disabled list with pulled fat."
Rod Beck
MLB Relief Pitcher

"We didn't underestimate them. They were a lot better than we thought."
Bobby Robson
English Football Mgr

"I've seen George Foreman shadow boxing and the shadow won."
Muhammad Ali

"I've had to overcome a lot of diversity."
Drew Gooden
Former NBA Player

On voting – "I was going to write myself in, but I was afraid I'd get shot."
Lincoln Kennedy
NFL Lineman

"Sports are the reason I am out of shape. I watch all on TV."
Thomas Sowell

"Solo home runs usually come with no one on base."
Ralph Kiner
MLB Broadcaster

Greg Maddox, former MLB player, when asked what do you recall about a grand slam home run
"As I remember it, the bases were loaded."
"Statistics are like bikinis – they show a lot but not everything."
Lou Pinella
MLB Icon

"If a tie is like kissing your sister, losing is like kissing your
grandmother with her teeth out."
George Brett
HOF Baseball player

"That awkward moment when you're wearing NIKE's and you can't do it."
Anonymous